Sri Lankan recipes and Sri Lankan food
About Sri Lankan Food
Sri Lanka, the beautiful spice island once known as Ceylon, is a rich melting pot of cuisines. It seems every nationality that has visited and traded over the years has left a mark on the cuisine - the Dutch, Portuguese, English, Arabs, Malays, Moors and Indians.

With a tropical climate, fresh fruit, vegetables and spices are in abundance and used in many ways. Freshness is the key to the food with households regularly shopping more than once a day for produce.
More
Featured Businesses
For further information about the businesses featured in the Sri Lankan epidode of Food Safari,
click here
.
Key Ingredients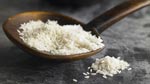 Make sure your kitchen is stocked with these essential ingredients.
More
Special Utensils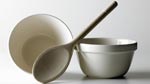 Find out which special utensils you'll need on hand during cooking.
More
Tips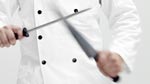 These expert tips will help you achieve the perfect balance of flavours.
More
Latest Recipes
Sri Lankan Restaurants
Displaying 10 of 34 Sri Lankan Restaurants.
Featured Food & Recipes
Hot Tips
Harissa Paste
Cover harissa paste with a layer of olive oil to preserve.
Glossary
Damascus Rose
A Middle Eastern pastry consisting of baked filo pastry topped with eishtar or ashtar, a clotted milk cream, and drenched in sweet syrup.