French recipes and French food
About French Food
The French have elevated food into an art form... nowhere else on earth is so much attention paid to what people are going to eat and how they eat it. The reason is steeped in history - the fostering of the royal court, the subsequent revolution, the discipline of the apprentice system, the quality of ingredients and creativity of the chefs, and simply, the love of good food.
The focus on food has elevated French chefs to almost godlike status and one of the symbols is the coveted Michelin star system that rates chefs and restaurants. Published since 1900, it awards stars to a very small number of European restaurants of outstanding quality.
More
Featured Businesses
For further information about the businesses featured in the French epidode of Food Safari,
click here
.
Key Ingredients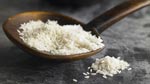 Make sure your kitchen is stocked with these essential ingredients.
More
Special Utensils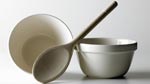 Find out which special utensils you'll need on hand during cooking.
More
Tips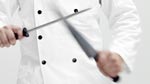 These expert tips will help you achieve the perfect balance of flavours.
More
Latest Recipes
French Restaurants
Displaying 10 of 470 French Restaurants.
Featured Food & Recipes
Hot Tips
Steaming fish - hot tip
When steaming fish, slice through flesh for even cooking. This allows the heat to penetrate the thicker parts of the fish, preventing the thinner parts (especially near the tail) from overcooking. If marinating the fish before cooking, this also allows the flesh to absorb the flavours.
Glossary
Daikon
A long white Japanese vegetable of the radish family. It is mild and crunchy and good in salads. Unlike other radishes it is as good cooked and raw.