Filipino recipes and Filipino food
About Filipino Food
More than seven thousand islands, with multiple cultures and scattered geographies, make up the Philippines. Simple, tropical cuisine is the backdrop for a series of native dishes, adapted to suit the country's varied geography. Seafood (mainly fish) comprises the basic food group for indigenous Filipino cuisine, as well as chicken, pork, citrus fruits, garlic, onion and tomatoes, with rice as a staple.

Over time, foreign influences have shaped Filipino food, with a blend of Chinese, Spanish, Mexican, American and Malay cuisines. Signature ingredients of South-East Asian neighbours are also present, including coconuts and a pungent fish sauce called patis; however Filipinos aren't as liberal with their use of chillies.

Several dishes represent the native cuisine, including adobo, which can be made with a mix of chicken, pork, squid, or vegetables; stewed in vinegar, with garlic, peppercorns and bay leaves. Adobo is enjoyed countrywide, often soupy with soy sauce and garlic; some regions use annatto, produced from the reddish pulp of the tropical achiote tree, for colouring; and southern regions use coconut cream as a flavour variation. It is believed that the name was borrowed from the Spanish dish adobo, a garlic and oil based marinade, following the Spaniards invasion of the Philippines in the late 16th century.

Day to day, sinigang, a slightly sour broth, is served in households across the Philippines with a tart flavour derived from unripe guavas, tamarind leaves/flowers, kamias (firm sour fruit) or tomatoes. Variations include sinigang na isda, a sour vegetable soup with fish, or sinigang na baboy, which is served with pork and vegetables.

But one of the most popular native dishes is lechon, spit roasted pig, which may be Chinese in influence but bears a Spanish name. A whole roast pig (or piglet) is slowly roasted over live coals, basted regularly and served with a sauce made from the pig's liver, simmered with vinegar, sugar and herbs.

Featured Businesses
For further information about the businesses featured in the Filipino epidode of Food Safari,
click here
.
Key Ingredients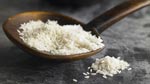 Make sure your kitchen is stocked with these essential ingredients.
More
Special Utensils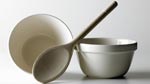 Find out which special utensils you'll need on hand during cooking.
More
Tips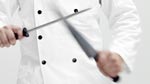 These expert tips will help you achieve the perfect balance of flavours.
More
Latest Recipes
00:01:20
Play Video
00:02:22
Play Video
Filipino Restaurants
Displaying 2 of 2 Filipino Restaurants.
Featured Food & Recipes
Hot Tips
Cooking pasta
When cooking pasta the golden rule is to have the water rolling and boiling. This prevents the pasta sticking together. Also add plenty of salt to the cooking water. Drop in pasta, stir once then cook for 7 minutes (for fresh pasta) or according to packet instructions for dried pasta.
Glossary
Mirin
A pale amber coloured cooking wine used for a hint of sweetness and as a glaze for grilled dishes.