Indonesian recipes and Indonesian food
About Indonesian Food
Indonesian food is one of the most vibrant and colourful cuisines in the world, full of intense flavour and varied textures. With 6,000 islands, there is a huge range of regional specialties, but wherever you are in Indonesia, most meals, including breakfast, are based around rice.
There is also an abundant use of sambals, an accompaniment based on chilli and garlic which can be raw or cooked. It's said that because of the hot and humid climate chilli and sambal help maintain your appetite. Indonesians need a 'kick start'; to their palate from chilli and from pickles, a burst of sour crunch. So each meal is generally rice, sambal, pickles with small amounts of meats, seafood or vegetables, often in curry form. People eat either with their right hand or with a spoon and fork.
More
Featured Businesses
For further information about the businesses featured in the Indonesian epidode of Food Safari,
click here
.
Key Ingredients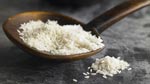 Make sure your kitchen is stocked with these essential ingredients.
More
Special Utensils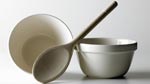 Find out which special utensils you'll need on hand during cooking.
More
Tips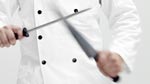 These expert tips will help you achieve the perfect balance of flavours.
More
Latest Recipes
Indonesian Restaurants
Displaying 10 of 71 Indonesian Restaurants.
Featured Food & Recipes
Hot Tips
Asado
Once the coals have burnt down to embers, cover the meat with newspaper and turn the meat every 15 minutes.
Glossary
Oyster Mushrooms
An ear-like grey or greyish-brown bracket fungus that grows in clumps or clusters. Oyster mushrooms have a subtle flavour and are often used in Oriental cookery.