Italian recipes and Italian food
About Italian Food

Ever since Italians migrated to Australia and introduced us to spaghetti bolognese and pizza, Australians have embraced this wonderful, satisfying cuisine. Spaghetti Bolognese is now so popular that it could almost be classed as an adopted national dish. Italians were among the first to show us how to appreciate good coffee, use olive oil and understand the joy of fresh pasta.

Antipasto is another Italian introduction. The literal translation is 'before the meal'. Small morsels are offered to guests as they arrive and these might include zucchini fritters, carciofi (artichokes), olives, stuffed peppers, tuna carpaccio. Remember not too much so that your guests don't get full before the main meal.
Featured Businesses
For further information about the businesses featured in the Italian epidode of Food Safari,
click here
.
Key Ingredients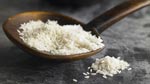 Make sure your kitchen is stocked with these essential ingredients.
More
Special Utensils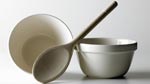 Find out which special utensils you'll need on hand during cooking.
More
Tips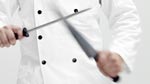 These expert tips will help you achieve the perfect balance of flavours.
More
Latest Recipes
Italian Restaurants
Displaying 10 of 2165 Italian Restaurants.
Featured Food & Recipes
Hot Tips
Creme Caramel
When making the caramel for Creme Caramel, put the water into the saucepan first then pour sugar into the centre of the water, not at the edges. This will prevent crystals forming.
Glossary
Cleche
Iranian filled biscuits.