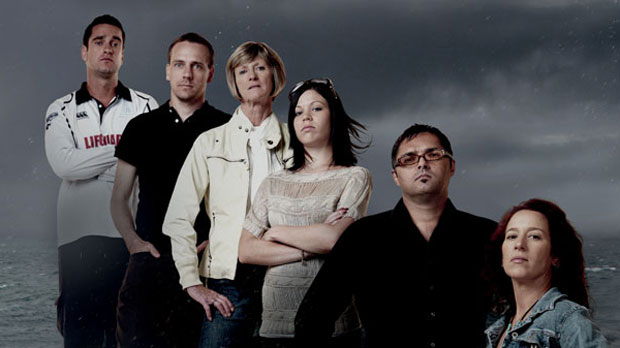 Six ordinary Australians agree to challenge their preconceived notions about refugees and asylum seekers by embarking on a confronting 25-day journey.

Tracing in reverse the journeys that refugees have taken to reach Australia, they travel to some of the most dangerous and desperate corners of the world, with no idea of what's in store for them along the way.

Deprived of their wallets, phones and passports, they board a leaky refugee boat, are rescued mid-ocean, experience immigration raids in Malaysia, live in a Kenyan refugee camp and visit slums in Jordan before ultimately making it to the Democratic Republic of Congo and Iraq, protected by UN Peacekeepers and the US military. For some of them it's their first time abroad. For all of them, it's an epic journey and the most challenging experience of their lives.
The Participants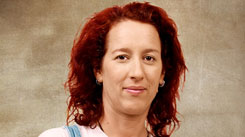 I think we have the capacity to take more refugees.
- Gleny Rae, singer from Newcastle.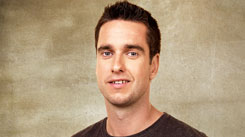 Instead of harboring them, we should just put them straight on a plane and send them back.
- Adam Hartup, Cronulla lifeguard.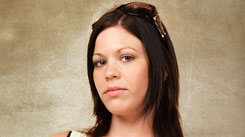 If it was up to me, I'd send them back. They wouldn't be staying here.
- Raquel Moore, unemployed from western Sydney.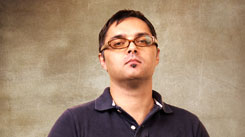 People who come here without any documentation by boat should be immediately expatriated.
- Darren Hassan, businessman from Adelaide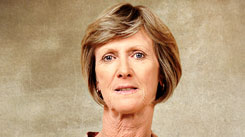 When the boat crashed coming into Christmas Island I thought, 'it served you bastards right'.
- Raye Colbey, retired social worker from Inverbrackie, SA.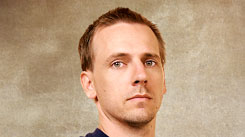 I'm a government-hating, freedom-loving, centre-right winger.
- Roderick Schneider, financial planner from Brisbane.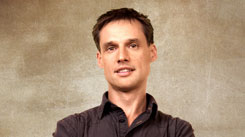 - Dr David Corlett, refugee expert and host.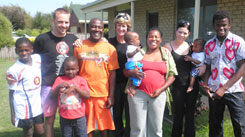 - The Masudi Family, a refugee family from Africa who were resettled in Australia from the Kakuma Refugee Camp, Kenya.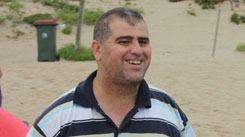 - The Iraqis, four men who arrived in Australia within the last two years and now live in south-western Sydney.
Series 1 Production Credits
GUIDE
DR. DAVID CORLETT

NARRATOR
COLIN FRIELS

PRODUCERS
RACHEL HARDIE
RONAN SHARKEY

LOCATION PRODUCERS
MALAYSIA - ALAN D'CRUZ
KENYA - SCISA RUMENGE
JORDAN - DUNIA KAMAL

CAMERA
STEPHEN BAKER
NICOLA DALEY

EDITORS
ORLY DANON
TANYA TROCHOULIOUS
MATTHEW WALKER

ADDITIONAL CAMERA
RACHEL HARDIE
RONAN SHARKEY
IVAN O'MAHONEY

SOUND
RICHARD BOXHALL
REDUAN BUJANG
HELMI HAMREN
GEORGE KAIGWAS
DALE NELSON

PRODUCTION MANAGER
KERRI O'KEEFE

PRODUCTION ASSISTANT
EMMA VICKERY

PRODUCTION CO-ORDINATOR
CLARE HODGKINSON

PRODUCTION ACCOUNTANT
BRONWYN MANTILLA

BUSINESS AFFAIRS
KATHERINE SHORTLAND

ADDITIONAL RESEARCH & CASTING
OLIVIA PATCHETT
BERNICE TONI

PSYCHOLOGIST
VICTORIA KASUNIC

COLOURIST/ONLINE
ANDREW MCPHERSON

EDIT/ONLINE ASSISTANT
JOEL BYRNES

AUDIO MIX
NEIL MCINTOSH - TRACKS

ADDITIONAL EDIT ASSIST
TIM PASS

ORIGINAL MUSIC
JOHN GRAY

ARCHIVE FOOTAGE
JOHN RICHARDSON

TITLES & GRAPHICS
THE KINGDOM OF LUDD

LOGGING
SIMON ANLEZARK
CAMPBELL BROW

LICENSED MUSIC

Episode 1

I Need You
Written by right/Sloan/Ronan/Graham/Thompson
Performed by Xtortya
© (p) 2010 Perfect Pitch Publishing

Love Note
Written by E. Olsen
Performed by Able To Fly
© (p) 2010 Perfect Pitch Publishing on behalf of Big Tiger Music

The Sweeper
Written by Ashley Close
Performed by Ashley Close
© (p) 2010 License by Perfect Pitch Publishing courtesy JL Music Publishing

Episode 2

Mudita
Written by Simon Lewis (c) control
Performed by Pravana
Licensed Courtesy of Playup Music

Ha-Tha
Written by Simon Lewis (c) control
Performed by Pravana
Licensed Courtesy of Playup Music

THANKS TO:
CAMERAPIX
REEL NETWORKS
CLAIRE JAGER
NERIDA MOORE
TIM TONI
KARINA HOLDEN
TIM CLARK
JULIA HOLMAN
ELECTRA MANIKAKIS

SUPERVISING PRODUCER
TONI MALONE

SBS DIRECTOR OF CONTENT
MATT CAMPBELL

SERIES DIRECTOR
IVAN O'MAHONEY

SERIES PRODUCER
RICK McPHEE

SBS COMMISSIONING EDITOR
PETER NEWMAN

EXECUTIVE PRODUCERS
MICHAEL CORDELL
NICK MURRAY

PRODUCED BY CORDELL JIGSAW PRODUCTIONS PTY LTD

FINANCED IN ASSOCIATION WITH SCREEN NSW

DEVELOPED AND FINANCED BY SCREEN AUSTRALIA

DEVELOPED AND PRODUCED IN ASSOCIATION WITH SBS AUSTRALIA

© 2011 Cordell Jigsaw Productions Pty Ltd, Special Broadcasting Service Corporation, Screen Australia, Screen NSW