SBS In Language has ongoing relationships, with clients from government, healthcare, education, production houses, film studios and the private sector, to deliver high quality, cost effective in-language communications.
We assist organisations in speaking to new audiences both locally and overseas through
translation
for online, video, audio and print. We work with people across a range of roles including marketing managers, producers and account managers. We understand how needs differ between individual roles and individual organisations.
Our clients choose the team at SBS In Language for our breadth of services, the commitment to client servicing and the SBS- quality guarantee.
Take a look at our
case studies
to learn more about how we work with these organisations.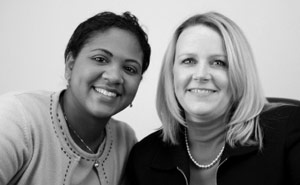 Australian Bureau of Statistics

Australian Taxation Office
Cancer Council NSW
Department of Immigration and Citizenship
Victorian Department of Premier and Cabinet
Victorian Department of Transport
Roads and Traffic Authority (RTA)
Victorian Department of Innovation Industry and Regional Development
Victorian Department of Planning and Community Development
Victorian Department of Treasury and Finance
NSW Department of Education & Training
NSW Department of Health
Art Gallery of NSW
NSW Greens
Australian Liberal Party
Australian Labor Party
Melbourne Water
Leba Ethnic Media
Cultural Perpsectives
DDB
Narrowcasters
Campaign Palace
Stellar Group
Sound Reservoir
Universal McCann
Cancer Council Victoria
NSW Department of Premier and Cabinet
Diabetes Australia
Merck Sharp & Dohme
Down Syndrome NSW

The University of Sydney
Education Adelaide
AMES
TomTom
Lebara Mobile
Veetel
Boral
Cumberland and Courier Newspapers
Deloitte Touche Tohmatsu
NetComm
Geddes Group
NRMA Motoring & Services
Sydney Opera House
Rio Tinto
SERCO
Western Union
Anvil Media
Lebara Mobile stay ahead of their competition by being the first to market with language-specific communication that talked directly to their target audience.