SBS Radio News
Tight security for Hindu-Muslim film release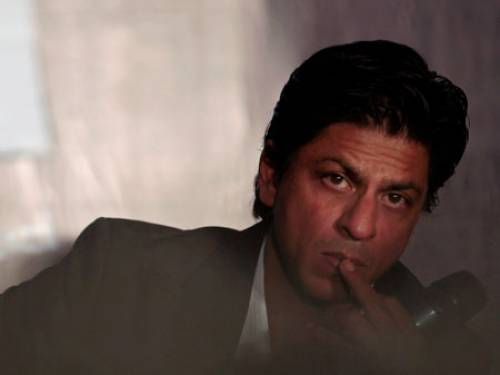 Mumbai is bracing for the release of top Bollywood actor Shah Rukh Khan's latest film amid tight security due to threats from Hindu nationalists.

Mumbai braced on Friday for the release of top Bollywood actor Shah Rukh Khan's latest film amid tight security due to threats of violence sparked by a row between the star and Hindu nationalists.

Police leave has been cancelled and reservists have been called in to protect the 63 cinemas in the city planning to show "My Name Is Khan" after concerns about potential disruption to screenings.

Audiences were told to expect to be frisked before seeing the film while Mumbai police said they were considering using night vision cameras inside theatres to spot troublemakers.

Advance ticket bookings were delayed this week after activists from a hardline local Hindu party, the Shiv Sena, protested outside a number of cinemas and tore down promotional posters. Some cinemas had windows broken.

That prompted police to arrest more than 1,800 party workers, mostly to prevent further trouble.

Further arrests were made after protests in the western cities of Pune and Nagpur, where activists burnt an effigy of the 44-year-old actor.

Shiv Sena leaders have criticised Khan for comments he made regretting the absence of any Pakistan cricketers in the forthcoming Indian Premier League (IPL) Twenty20 cricket tournament, which begins next month.

Khan, a New Delhi-born Muslim whose parents came from what is now Pakistan, part-owns IPL outfit the Kolkata Knight Riders.

The Shiv Sena has long claimed to champion the rights of people from western Maharashtra state, of which Mumbai is the capital, over "outsiders", often backing up its stance with violence.

It also sees itself as a guardian of traditional Hindu values and has pushed a strong anti-Muslim rhetoric.

Previous targets have included Hindi-speaking taxi drivers from north India and commercial outlets for not displaying signs in the local language Marathi.

But cinema-goers said they would not be deterred from seeing the film, about a Muslim man with Asperger's Syndrome living in San Francisco who falls in love with a Hindu woman against the backdrop of the September 11, 2001 attacks.

One woman outside the INOX multiplex cinema in south Mumbai accused the Shiv Sena of trying to gag free speech, adding: "I think it's costing the city a great deal of money (for security) and I find it quite alarming and disturbing.

"I'm not going to be deterred by these kind of threats," said the woman, who asked not to be named.

Khan, best known for hits like "Om Shanti Om", and "Dilwale Dulhania Le Jayenge" (The Braveheart Gets The Bride), has refused to apologise and rejected claims the row was engineered for publicity.

Writing on the micro-blogging site Twitter on Thursday, he said Shiv Sena leaders had "misconstrued" his comments and rejected claims that he was not a patriotic Indian.

"i hope my tweets clear this cloud of confusion. i hope peace prevails & the city is at rest," he added.

Another tweet said: "nobody wants the mumbaikars or their property hurt & destroyed. least of all me."

Khan has previously been accused of stoking publicity for the film.

Last August, he said he had been left "angry and humiliated" after being stopped and questioned by customs officers at a US airport, suggesting he was singled out because he was a Muslim.

The incident sparked outrage in India, where Khan has a massive following, and a diplomatic exchange between Washington and New Delhi.