SBS Radio News
Paid parental leave scheme to proceed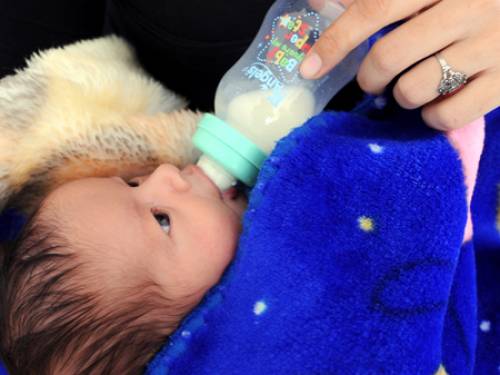 Australia's first national paid parental leave scheme has been officially passed by federal parliament.
New mums and dads will soon be eligible for paid parental leave after parliament passed Australia's first federal scheme.
From January, eligible parents will get 18 weeks' leave, paid at the federal minimum wage which will soon be $570 a week.
Federal Families Minister Jenny Macklin said it was an historic day for Australia which, along with the United States, is the only western country without a scheme.
"The passage of this legislation is a landmark reform ... and it is the result of a lot of hard work by generations of Australian men and women," she told parliament.
"Its passage will be a tribute to each and every one of them."
To qualify for Labor's scheme, the nominated parent must work at least 330 hours in 10 of the 13 months before the child's birth or adoption, with a maximum two-month break.
And their income cannot exceed $150,000 a year.
Women who need to take time off work because of difficulties during their pregnancy will also be eligible, if they would have otherwise met the work test.
About 150,000 families are expected to qualify for the scheme that also requires employers to top it up with any program they already have in place.
The Australian Council of Trade Unions said the scheme was long overdue.
"Parents have been forced to make a choice between having a child and paying the bills," ACTU president Sharan Burrow told AAP.
"The Rudd government's scheme will finally overcome this long-time injustice for working families."
Federal Sex Discrimination Commissioner Elizabeth Broderick said it was also an historic day for dads, noting that the leave can be shared between parents.
"The paid parental leave scheme is about mums and dads," she told AAP.
She said 18 weeks was a good start but the scheme should be extended to six months with extra leave for fathers.
"Until you isolate a component just for dads on a use it or lose it basis, most dads won't take any of the leave."
Ms Broderick was also concerned that the scheme does not include superannuation, a measure the Australian Greens pushed for.
The opposition has been highly critical of Labor's plan, promising to deliver a more generous six-month scheme, funded through a levy on business, if elected.
"We (will) give families every chance to have a good paid parental leave scheme that is among the world's best, not the world's most inadequate," opposition spokeswoman for the status of women, Sharman Stone told parliament.
The opposition did not back an Australian Greens amendment to extend the scheme to six months, and failed in a bid to remove employer involvement in paying the leave.
Parents who don't qualify for the leave will get Family Tax Benefit Part B and the baby bonus payment.