SBS Radio News
PM announces early Afghan withdrawal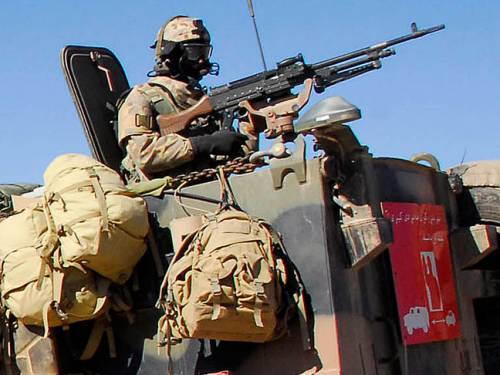 Australian troops will start pulling out of Afghanistan next year, the Prime Minister has announced.

Prime Minister Julia Gillard says Australia is prepared to pay its "fair share" to keep Afghanistan on track, as troops start to withdraw in mid-2013.
Ms Gillard has used a speech in Canberra on Tuesday to spell out the future of Australia's role in Afghanistan 11 years after the first troops were deployed.
Since the first deployment, 32 Australian soldiers have died and 209 wounded in the mission which has centred on Oruzgan province.
Ms Gillard said a summit on Afghanistan in Chicago next month would be a key milestone.
"A crucial point: when the international forces will be able to move to a supporting role across all of Afghanistan," she told the Australian Strategic Policy Institute.
"I also expect President (Hamid) Karzai to make an announcement on transition in Oruzgan and other provinces in the coming months, including which areas of Oruzgan will begin the process first."
Once this process began it would take 12 to 18 months to pull the troops out.
"We will have completed our training and mentoring mission with the 4th Brigade," Ms Gillard said.
"We will no longer be conducting routine frontline operations with the Afghan national security forces."
The Australian-led provincial reconstruction team will have completed its work.
"And the majority of our troops will have returned home."
The prime minister said Australia's ongoing effort in Afghanistan would include niche training for Afghan security forces, support for the UK-led Afghan National Army Officer Academy, training and support for local police and a limited special forces contribution.
"I will go to Chicago prepared for Australia to pay our fair share," Ms Gillard said.
Ms Gillard said she hoped to sign a partnership agreement with President Karzai in Chicago.
"This will set out Australia's enduring partnership with Afghanistan in development - along with security, trade and investment, as well as cultural and people-to-people links," she said.
The agreement would be backed up by a commitment to boost Australia's aid to Afghanistan through to 2015/16, and maintain this level of funding in subsequent years.
"Strengthening the capacity of the Afghan government, economy and institutions will be essential to ensuring that the gains made to date are not reversed," Ms Gillard said.
"Sustaining development and growing the economy will be enormous challenges in the years ahead."
Afghanistan's people enjoy greater freedom and quality of life now than in 2001, the prime minister said.
Life expectancy had increased by five years to 48, 85 per cent had access to basic healthcare services and more than seven million children were enrolled in school.
Ms Gillard said she welcomed a "genuine public debate" about Australia's commitment to Afghanistan.
"I say this because I am confident that the government's approach is one which is soundly in Australia's national interest," she said.
"As well, because our people are entitled to a genuine questioning of national policies in a matter so serious - and difficult - as this."
Renewed action by insurgents, including in Kabul's "green zone" over the weekend, were a sign that the Taliban were coming under greater pressure and were focusing on activities that had a "disproportionate global public impact".
However, despite the improved efforts of local Afghan security forces the task was not easy.
"There will be hard days ahead - there will be new days of grief," Ms Gillard said.
"We did not enter this conflict lightly and we do not persist in it without great care."
Your Comments
Join the Discussion