SBS Radio News
Australian economy to outperform the world: IMF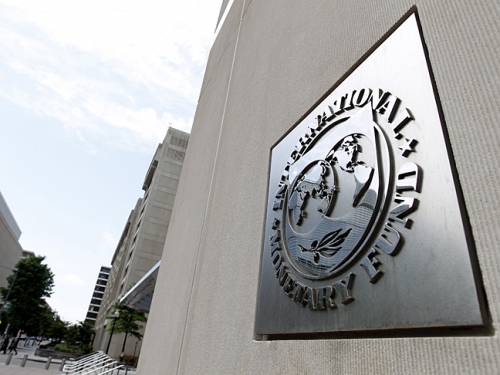 The latest IMF assessments point to Australia outperforming every major advanced economy over the next two years, Treasurer Wayne Swan says.

Treasurer Wayne Swan says the latest assessment by the International Monetary Fund (IMF) shows that Australia will outperform every major advanced economy over the next two years.
In its latest World Economic Outlook, released on Tuesday, the IMF said it believes global prospects are improving, although downside risks remain.
The improved outlook has been driven by an increase in activity in the US and better policy responses to the European sovereign debt crisis, although it expects the euro area to enter a mild recession.
It modestly upgraded its world growth forecast for 2012 to 3.5 per cent, from a previous prediction of 3.3 per cent in January when it released an update.
World growth in 2013 is now seen at 4.1 per cent.
"Despite the impact of ongoing global uncertainty and uneven conditions across sectors, the IMF expects that the Australian economy will outpace all major advanced economies over the next two years, with forecast growth of 3.0 per cent in 2012 and 3.5 per cent in 2013," Mr Swan said in a statement.
The Washington-based institution is also forecasting Australia's unemployment rate to remain low at 5.2 per cent in both 2012 and 2013.
"With solid growth, low unemployment, contained inflation, strong public finances and a record pipeline of business investment, the Australian economy is the standout performer of the developed world," Mr Swan said.
The treasurer will take this message to this weekend's meeting in Washington of G20 finance ministers, as well as his meetings with IMF managing director Christine Lagarde, outgoing World Bank president Robert Zoellick and US Federal Reserve chairman Ben Bernanke.
Mr Swan said these strong economic fundamentals underscored the importance of returning the budget to surplus, and this would give the Reserve Bank of Australia (RBA) maximum flexibility to cut the official cash rate if it considered it necessary.
On May 8, Mr Swan is to hand down his fifth budget and he said the uncertain global environment and structural changes in the economy would continue to impact on budget revenues, making the return to surplus in 2012-13 more challenging.
"However, considering the lax fiscal policy that has caused severe economic and social destruction in many advanced economies, delivering on the government's fiscal strategy sends a clear message about our strong economy and is our best defence in a changing global environment," he said.
Your Comments
Join the Discussion