SBS Radio News
Labor 'divided' over carbon tax: Hunt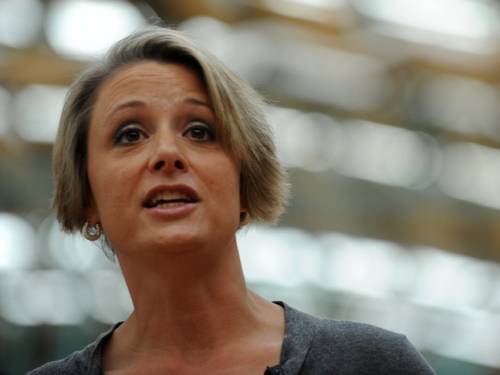 The opposition says Kristina Keneally's suggestion that the Gillard government should dump or dial back the carbon tax proves Labor is 'deeply divided'.
The federal opposition says former NSW Labor premier Kristina Keneally's suggestion that the Gillard government should dump or dial back the carbon tax proves the ALP is "deeply divided" over the issue.
Ms Keneally on Wednesday said Prime Minister Julia Gillard "needs to think seriously about whether she can revoke it or in fact whether she can lessen the impact" of the price on pollution.
It's due to start on July 1 with a charge of $23 per tonne of carbon.
Opposition climate action spokesman Greg Hunt said on Wednesday Ms Keneally's comments prove the ALP is "deeply divided over its own carbon tax".
"Much more significantly though ALP backbenchers and frontbenchers are clearly pushing for the tax to be modified, deferred or dumped only eight weeks before it is due," he said in a statement.
"This is evidence not just of policy chaos and party division but much more significantly of a Labor party which has completely lost its soul."
The opposition spokesman said the PM should stop playing games and instead defer the tax's introduction and call an election.
Finance Minister Penny Wong told ABC Radio the government was getting on with the job of implementing the so-called clean energy future package.
But she refused to rule in or out the possibility of changes in Tuesday's budget.
"The carbon price has passed the parliament," was all she would say.
"(Climate Change Minister) Greg Combet is doing the right thing in terms of making sure that its implementation is as smooth as possible."
Mr Combet was much clearer when quizzed on Tuesday about the possibility of lowering the starting price.
"There's no need for another frenzy about this issue," he said.
"We'll be introducing the package as we have announced."
It's been reported, however, that Labor could offer a one-off utility payment to soften the impact of the carbon tax or re-jig household energy-efficiency assistance.
Last week former Labor powerbroker Graham Richardson tipped Ms Gillard would alter the controversial carbon tax to shore up her leadership.
He said the government could lower the $23-per-tonne starting price or announce a move to an emissions trading scheme earlier than planned in mid-2015.