SBS Radio News
Brooks confirms charges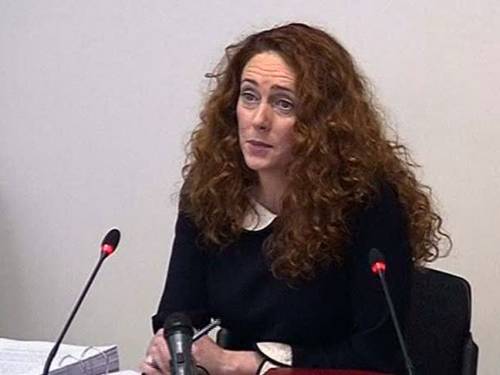 Ex-News of the World editor and News International chief executive Rebekah Brooks says she and her husband will face charges over Britain's tabloid phone hacking scandal.
Former Rupert Murdoch confidante Rebekah Brooks, her husband and four others face the first charges in Britain's phone-hacking scandal, prosecutors said Tuesday.
All six have been charged with perverting the course of justice, Alison Levitt, principal legal advisor to the Director of Public Prosecutions, said in a televised announcement.
Brooks, the former chief executive of Murdoch's British newspaper wing News International, and her husband Charlie criticised the "weak and unjust" decision.
The others who have been charged are Cheryl Carter, Rebekah Brooks's personal assistant; Mark Hanna, head of security at News International; Brooks's chauffeur Paul Edwards and Daryl Jorsling, who provided security for Brooks.
A seventh person was released without charge.
Minutes before the announcement the Brookses released a statement saying they would be charged.
"We have this morning been informed by the Office of the Department of Public Prosecutions that we are to be charged with perverting the course of justice," they said in a statement released to AFP by their spokesman.
"We deplore this weak and unjust decision. After the further unprecedented posturing of the CPS (Crown Prosecution Service) we will respond later today after our return from the police station."
Brooks and her husband were arrested in March over the allegations.
She was initially arrested in July over separate allegations of phone-hacking and bribing public officials, and she remains on bail for those accusations.
She resigned as head of News International in July in the wake of her arrest and of the closure of the News of the World amid public revulsion that it had hacked the phone of a murdered schoolgirl.