SBS Radio News
Thomson cleared over election spending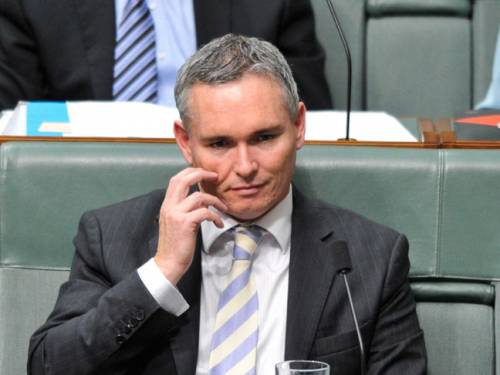 Craig Thomson has been cleared of breaking election laws, but senior Labor figures are talking down his chances of endorsement.
Federal MP Craig Thomson has been cleared of electoral law breaches, but the Australian Electoral Commission has sought further information about $17,000 in spending by the union he formerly headed.
As the AEC report was released, Prime Minister Julia Gillard and Labor frontbencher Simon Crean raised doubts about the NSW MP's prospects of running again for the ALP at the 2013 election.
And the coalition revealed its concerns that stood-aside house Speaker Peter Slipper could play a key role in a possible referral of Mr Thomson to parliament's privileges committee over his late disclosure of ALP funding of his legal expenses.
A Fair Work Australia (FWA) investigation found Mr Thomson, who was elected to the NSW seat of Dobell in 2007 after five years as national boss of the Health Services Union (HSU), breached workplace laws by spending of $71,300 in HSU funds on his election campaign.
A further $196,000 was spent on two staffers indirectly connected to his campaign, the report tabled in federal parliament said.
In its response to the 1100-page FWA report on Wednesday, the AEC said Mr Thomson was not required to disclose any spending on his campaign before he was preselected for the ALP in April 2007.
The commission also found the HSU's national office did not have an obligation to report as an "associated entity" of a political party under electoral laws.
Mr Thomson told AAP on Wednesday the AEC report reflected the "inaccuracy" of the FWA report.
"They just consistently got it wrong," Mr Thomson said.
But the AEC has asked for more information on four items of spending totalling $17,014.88 which should have been included in the 2006-2007 and 2007-2008 annual returns of the HSU and the NSW ALP.
The sums relate to the establishment of Mr Thomson's campaign office, payments to the Dobell Federal Electorate Council (a Labor party body), the "Kevin07" campaign bus and payments to a marketing firm, LBH Promotions.
The AEC also noted the time limit for any possible prosecution relating to Mr Thomson's election return had expired.
Ms Gillard told reporters in Melbourne she understood the AEC had found "Mr Thomson has not breached the Electoral Act".
Opposition frontbencher Bronwyn Bishop said the AEC had taken too long to look at the matter.
The prime minister, asked whether Mr Thomson would be re-endorsed for the 2013 election, said: "Mr Thomson is not a member of Labor party. His membership is suspended and it is a member of the Labor party who will represent Labor in Dobell at the next election."
Mr Crean went further, saying it would be a mistake to re-endorse Mr Thomson as a Labor candidate unless he was cleared of the allegations.
"He shouldn't be," Mr Crean told Sky News.
Meanwhile, the coalition says Mr Slipper should be excluded from any decision to refer Mr Thomson to the privileges committee.
Mr Slipper has stood aside as speaker pending the resolution of civil action involving sexual harassment allegation brought by staffer James Ashby.
He is also being investigated by the Australian Federal Police (AFP) over his use of travel entitlements, which could result in criminal charges.