SBS Radio News
Meagre WA surplus forecast for 2012/13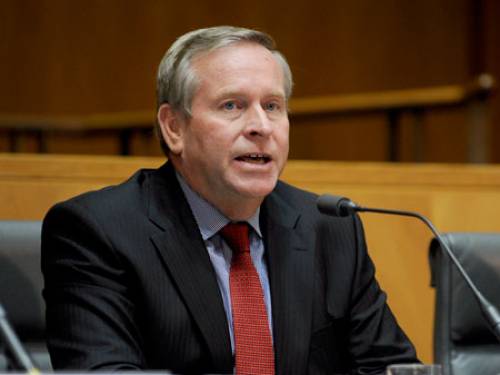 The West Australian government has forecast surpluses for the current and next four financial years, but expects a low point in 2012/13.
The West Australian government expects four more years of surpluses but the next one will fall to a comparatively meagre level as revenue growth slows and spending on infrastructure surges to record highs.
The mining state's Treasurer Christian Porter on Thursday forecast a surplus for 2012/13 of $196 million, down from $484 million for the 12 months ending on June 30.
The latter is up $275 million on the mid-year review estimate, driven by 3.5 per cent revenue growth.
However, revenue growth is expected to slip to 2.9 per cent next financial year when a record $7.6 billion will be spent on infrastructure under a four-year, $26.4 billion investment program.
Mr Porter said revenues were rising at below-average rates - considering annual revenue growth averaged 8.4 per cent in the decade to 2010/11 - and were not keeping pace with demand for services and infrastructure as WA's population surged, with an estimated 1000 people moving to Perth each week.
That figure excluded large numbers of workers coming in and out of the state for shift employment in resources or resources-related construction.
"These citizens all demand services and infrastructure, and the projects they come to work on themselves create huge demand for economic infrastructure," Mr Porter told parliament.
He said massive GST reductions in the federal budget last week, which left WA $1.1 billion worse off, would hurt the state's ability to meet its infrastructure demands.
"At the critical moment of the modern restructure of the Australian economy - when WA is pivotal to the nation's economic future - WA is being financially punished in a way unprecedented in the Australian federation's 100-year history."
The Labor opposition dismissed the much-awaited centrepiece of the budget, a future fund that aimed to transfer wealth from finite natural resources to the next generation and was expected to hit $4.7 billion in 20 years' time.
The state government forecasts the fund will earn about $230 million in interest each year from 2031/32.
Mr Porter said under the plan the government would set aside $1 billion in seed funding in the years to 2015/16, partly sourced from $223 million in cuts and savings applied to the Royalties for Regions fund.
Nationals WA leader Brendon Grylls - the architect of the highly successful Royalties for Regions program that has been enshrined into legislation in perpetuity - said he backed the future fund.
But without surpluses and infrastructure investment, the fund would have been an extravagance, he said.
The vast majority of cash for the fund - $820 million by 2015/16 - will come from the removal of discounts on iron ore fines.
Opposition Leader Mark McGowan was critical of the Future Fund because of runaway state government debt, which will rise from $15.1 billion in 2011/12 to $18.5 billion in the coming financial year.
"It's a bit of smoke and mirrors," Mr McGowan said.
The WA government has postponed $1.8 billion in capital works programs to reduce its debt, given uncertain economic conditions and the deterioration in the state's revenue sources.
Deferred projects include the Karratha Health Campus, which has been pushed back for two years, the expansion of Fremantle Port's outer harbour and funding for the troubled Oakajee port project in the Mid West region, which was to cater for an as-yet-unrealised surge in magnetite iron ore mining.