SBS Radio News
Plane trouble delays Gillard's NATO trip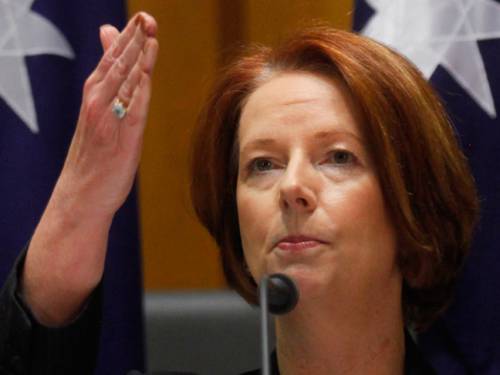 Prime Minister Julia Gillard could miss some bilateral meetings at the NATO summit after her plane suffered mechanical problems before leaving Australia.
Prime Minister Julia Gillard's VIP plane has broken down in north Queensland, delaying her flight across the Pacific to attend an important NATO summit in the US city of Chicago.
AAP understands Ms Gillard's plane was unable to fly out of Townsville at the scheduled time because of a mechanical failure.
A replacement plane has been sent from Canberra but Ms Gillard is now expected to arrive in Chicago much later on Saturday, local time, than expected - meaning she may miss some scheduled bilateral meetings.
Ms Gillard is scheduled to meet US President Barack Obama and other NATO and International Security Assistance Force (ISAF) leaders in Chicago for three days of talks about Afghanistan.
The leaders are gathering to review the transition strategy that is seeing coalition forces gradually handing over security control to local Afghan forces.
They will also be grappling with what will happen once the withdrawal is complete, including who will pay the estimated $4.1 billion annual price tag to sustain the Afghan National Security Forces.
After speaking with President Obama by telephone this week, Ms Gillard announced Australia will contribute $100 million a year between 2015 and 2018.
Ms Gillard is also expected to sign a partnership agreement with Afghan President Hamid Karzai that will map out the two countries' post-2014 co-operation.
The agreement will serve as a long-term bilateral blueprint for security, diplomatic, trade, investment and aid ties.
The prime minister's trip means she will be out of Australia when federal MP Craig Thomson makes a long-awaited statement to parliament on Monday about allegations that he misused Health Services Union funds.
A spokeswoman for the prime minister later said Ms Gillard would not miss any talks in Chicago.
"She didn't have meetings planned at the other end so she won't be missing anything," the spokeswoman said.
The prime minister's plane is expected to take off about four hours after originally planned.