SBS Radio News
Girlfriend out as Victoria siege nears third day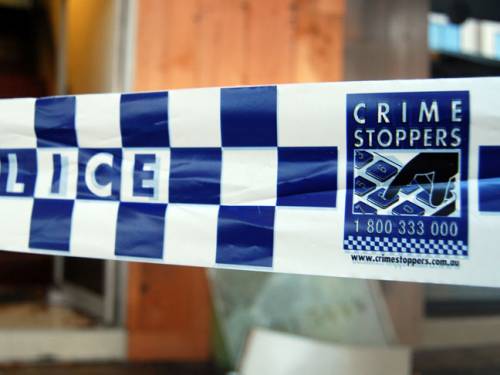 A career criminal is refusing to leave a Melbourne home but his girlfriend is now being treated by paramedics as police wait on.
An armed career criminal remains holed up in a Melbourne house surrounded by police, but his girlfriend has emerged from the home and is being treated by paramedics.
There were six loud noises outside the house about 6.15pm (AEST) on Tuesday, which police said were not gunshots but "operational tactics".
Shortly afterwards, the woman came out.
While paramedics treat her, police are still talking to Christopher Dean Binse, 43, who has fired 12 shots since he barricaded himself in the house on Monday morning.
Police say they will evacuate more homes in the surrounding area.
Asked if this meant an escalation of police action was likely, Acting Superintendent Stephen Mutton would only say, "We are keeping our options open".
But he added that police would like to bring the operation to an end soon because of the "immense" impact on the community.
The siege is going into its second night and a major road, Keilor Park Avenue, has been blocked because of the chance of stray bullets.
A squadron of officers moved in on Tuesday evening with the goal of ending the 36-hour stand-off that has forced more than a dozen families from their homes.
"Tactical options have been implemented in an effort to force the occupants to surrender in a safe manner," a police spokeswoman said.
Binse, who calls himself "Badness", would not speak with negotiators until Tuesday morning, when they were finally able to confirm that he was not alone inside the house.
Shots have been fired at police from the front door and then through the backyard into a fence.
Police aren't sure how many firearms Binse has, and with his criminal history, including escaping from prison multiple times, detectives are not taking any chances.
RMIT professor Peter Norden, who has been in contact with police during the stand-off because he knew Binse while working as a prison chaplain, urged him to surrender peacefully.
"He does have a troubled past, but from what I know he's going through a personal crisis at the moment," Prof Norden said.
"Every one of us has these moments in our lives, but perhaps our response to these things is not as extreme as his."
The incident began on Sunday night when detectives checked the registration of a motorcycle outside La Porchetta restaurant on Keilor Road in nearby Niddrie.
A man walked out of the restaurant, noticed the officers, and headed back inside.
When the detectives followed, the man pointed a gun and fled with a dropped police radio out the back of the restaurant.
The next morning, six shots were fired at police when they tried to arrest Binse at his girlfriend's home on Sterling Drive.
He has not left the home since.