SBS Radio News
Greens and Xenophon resist pokies change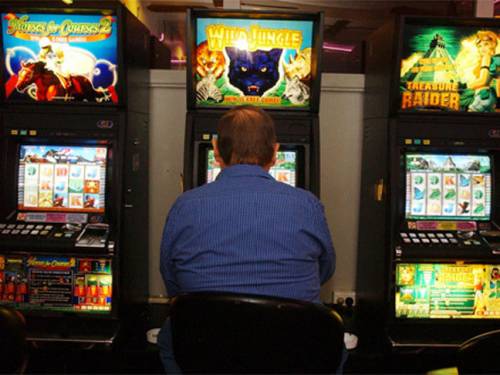 The federal government has secured independent MP Andrew Wilkie's support for its watered-down poker machine reforms, but it might not be enough.
The federal government has secured independent MP Andrew Wilkie's reluctant vote for its watered-down poker machine reforms.
But the MP's support may not be enough to have the measures clear the parliament, because the Australian Greens and independent senator Nick Xenophon are demanding a $1 bet cap.
The government is likely to introduce legislation to parliament next week that includes a trial of mandatory pre-commitment technology in ACT clubs.
"It's the best thing on the table right now and a step in the right direction," Mr Wilkie told reporters in Canberra on Tuesday, adding that he was supporting the legislation with reluctance.
The government agreed to two crucial amendments proposed by the MP that ensure the legislation contains more details of the ACT trial and require new and retrofitted machines to be able to support mandatory precommitment.
"In other words, no future government of good heart will have to deal with the all the bleating about the supposed cost and technology hurdles of implementing mandatory precommitment," Mr Wilkie said.
Families Minister Jenny Macklin said the government wanted a "robust trial".
Opposition families spokesman Kevin Andrews said the coalition would closely examine the legislation but had grave concerns about the trial.
"It is unclear how this trial can possibly be effective when people can simply take the short drive across the NSW border to use pokie machines at Queanbeyan," he said in a statement.
Gaming machine manufacturers had indicated the government's timeline was "unrealistic and unachievable".
The coalition opposes mandatory precommitment technology, which means Labor will need support of the Greens in the upper house.
The Greens want pokie bets limited to a $1 maximum.
"The pokies industry are popping the champagne corks today," Greens senator Richard Di Natale told reporters.
Senator Xenophon described the government measures as a deeply cynical move.
"Are they trying to put poker machine reform off to the never never?" he said.
Ms Macklin warned a $1 bet limit would cost $1 billion to implement, but Senator Di Natale said that figure had been "comprehensively debunked", citing a figure of $200 million.
The Greens senator is disappointed Mr Wilkie caved into Labor and remains cynical about a future federal Labor government proceeding with a national rollout.
Tim Costello, the face of the Stop the Loss Campaign, said he understood Mr Wilkie's decision.
"The legislation has fallen very short of the mark," he said, adding it was a sufficient first step that should not be regarded as a substitute for further reform.
Clubs Australia said Mr Wilkie had been simply delaying his support in the forlorn hope that he could position himself as "a kingmaker".