SBS Radio News
Vic stand-off ends with tear gas, shots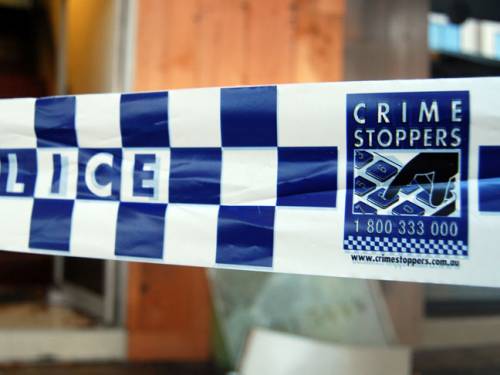 A man behind a 44-hour Melbourne siege had been intent on going out with guns blazing, say police who brought him down with tear gas and bean bag pellets.
A gun-wielding career criminal is being interviewed by police after officers used tear gas to finally force him from a suburban Melbourne hide-out, ending a 44-hour siege.
Christopher Dean Binse had been alone inside the Keilor East property in the city's northwest after his girlfriend was flushed out with a burst and bang of flash grenades.
But heavily-armed officers still feared the 43-year-old could be on a suicide mission - or intent on harming police - after a dozen rounds had been fired out the front and back of the property.
Police believed he had access to explosives, multiple firearms and a stockpile of ammunition, and was suffering from a deteriorating mental condition that made his behaviour erratic and unpredictable.
The plan to wait him out had long vanished when Binse emerged from the cloud of tear gas at the front door just after 2am (AEST) on Wednesday, pointing a handgun at officers.
A negotiator screamed repeatedly through a megaphone: "Put the gun down!"
But he didn't listen and had to be struck with several rounds of bean bag pellets, police say.
He was bruised, knocked down, but alive and taken into custody.
"It was a high-risk operation ... but it was resolved successfully and we're extremely happy about that," Assistant Commissioner Stephen Fontana said.
"It was very tense for us at the time."
Neighbours were allowed to return to their homes on Wednesday, some who had spent two nights in emergency accommodation.
While the ordeal had disrupted an entire neighbourhood, police won praise for not resorting to using lethal force.
RMIT professor Peter Norden, who had worked with Binse as a past prison chaplain, said the tactics were dramatically different from what police could have done a decade ago.
"We need to think in terms of our number one priority, and that is the protection of human life," he said.
The stand-off began after Binse came to the attention of an armed crime taskforce and was spotted outside a restaurant on Sunday evening.
Binse is alleged to have pointed a gun at detectives and then fled through the restaurant's back door.
But when officers tried to arrest him at his girlfriend's house the next morning, a half-dozen rounds were fired at them and a siege dragged on for 44 hours.
Binse's girlfriend is not considered to have been a hostage during the entire ordeal.
He had made several demands during the stand-off but none the police were willing to meet.
Police say they also raided a storage facility linked to the case and found stolen goods and chemicals used in making illicit drugs.
Police expect to lay a variety of serious charges.
Binse will face court later on Wednesday.