Top Stories

Foreign Minister Bob Carr says a four-year court case involving two Australian businessmen in Dubai has taken an "indefensible amount of time". Read more
SBS Radio News
World Turtle Day marked
23 May 2012, 6:01 pm
-
Source: AAP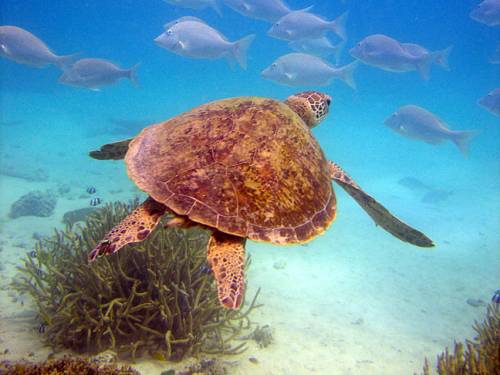 To mark World Turtle Day SBS spoke to Amelia Grant who is an aquarist at the Melbourne Aquarium on the dangers faced by turtles and the conservation methods in place to keep the ancient species alive.
She's been through rehab and now to coincide with World Turtle Day Jodie is free, watched over by scientists via a satellite tag.

Jodie is the fifth tagged turtle to be released by the Port Stephens-Great Lakes Marine Park as part of its turtle monitoring program.

The hawksbill turtle was found washed up on a beach near Forster and spent six weeks at the Taronga Wildlife Hospital being rehabilitated after swallowing a large quantity of plastic, said David Harasti, a scientific officer with NSW Primary Industries.

Marine turtles migrate long distances between their feeding grounds and nesting sites, and there remain only a few large nesting populations of the green, hawksbill and loggerhead turtles in the world.

They're threatened by pollution, accidental drowning in fishing nets and traps, over-harvesting of eggs, and predation by foxes, feral pigs, dogs and goannas.

The Port Stephens-Great Lakes Marine Park has been researching marine turtles since last year, and Mr Harasti said satellite surveillance is providing valuable information on their home range and movements.

"The tags will transmit for around 500 days, letting us track each turtle's movements," he said.

Late last year, Max the green turtle was released at Nelson Bay and travelled 220km to Gosford and back in just eight days.