SBS Radio News
'Goodwill' smoothed Corby decision: Carr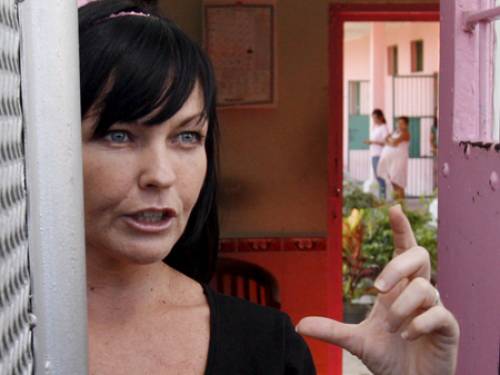 Foreign Minister Bob Carr says the release of Indonesian minors has created goodwill, but there was no deal for Schapelle Corby's sentence reduction.
Foreign Minister Bob Carr says Australia did not agree to free Indonesian minors in return for a cut in Schapelle Corby's jail sentence, but their release may have built "goodwill" between the countries.
Corby, from the Gold Coast, was jailed for 20 years after she was caught in October 2004 attempting to smuggle 4.1kg of marijuana into Bali in a bodyboard bag.
She was due for release in 2022 after receiving almost two years in sentence remissions for good behaviour.
However, the Indonesian government on Tuesday granted another a cut of five years following a request for clemency.
Under Indonesian law, she is now eligible for parole after having served two-thirds of her sentence, meaning the five-year cut to her prison term could see her released later this year.
The move came soon after Australia's release of Indonesian minors accused of crewing asylum seeker boats.
Senator Carr said while there had been talks between Australia and Indonesia, there was no specific deal.
"The decision about minors in Australian jails was made because of the merits of the case," he said on Wednesday.
"That was raised with us and it was a very strong case, by Indonesian government people, most recently when the foreign minister of Indonesia met me in March."
But he agreed the recent release of some Indonesian minors from Australian jails may have raised the level of goodwill between the two nations.
"If that's created a level of goodwill in Indonesia that has helped make this decision possible, then that's fine," he said.
Corby's application for clemency on humanitarian grounds had long been supported by the Australian government.
Indonesia's Justice and Human Rights Minister Amir Syamsuddin said there was an expectation that Indonesian minors jailed in Australia for people smuggling would also be shown leniency.
"It's expected that the Indonesian government's move will get a positive response so that our citizens will also get leniency and be returned to their families," Mr Syamsuddin said.
Officials have not yet confirmed whether Corby would be required to serve the parole period in Indonesia, or be allowed to return to Australia.
Indonesian law expert Professor Tim Lindsey said if Corby had served two-thirds of her sentence, which she probably had, she could apply for parole under the Indonesian criminal procedure law.
"There's some hurdles there. For example, she needs to show remorse and she hasn't admitted the crime, so it might be difficult," he told AAP.
"But I don't think she would be able to come back to Australia.
"She would be required to be on parole for the rest of the term of her sentence and plus another year of good behaviour after that."