SBS Radio News
Australia violates indigenous rights: Amnesty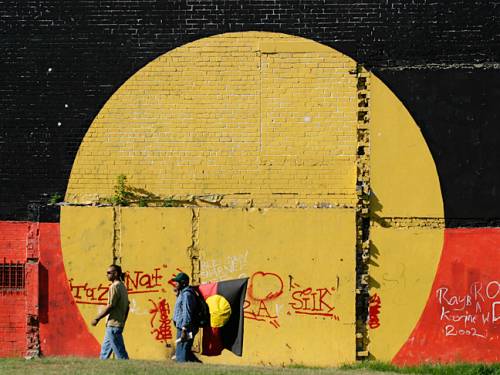 Human rights group Amnesty International says Australia is still treating Aboriginal people in an 'appalling manner'.

Australia has been scolded by an international human rights group for violating the rights of Aborigines and trying to send asylum seekers offshore for processing.
"Australia continued to violate rights of Indigenous People," Amnesty International said in its annual report on global human rights in 2011.
The group criticised the government for limiting funding for housing and services like water and sanitation for Aboriginal people living in traditional homelands in the Northern Territory.
Amnesty International national director Claire Mallinson said Amnesty had been told some indigenous people in the Northern Territory were living without toilets, showers, electricity or garbage collection.
"People need to realise the first peoples of Australia are being treated in an appalling manner," she told reporters at a briefing of the 400-page report in Sydney.
She said while Amnesty International welcomed the federal and Northern Territory governments' commitment of $21 million over 10 years for basic services to homelands communities, it wasn't enough.
The organisation also slammed the proposed Stronger Futures legislation as "bad policy" that would stigmatise indigenous Australians.
The laws, which would continue the NT intervention in remote indigenous communities, include income management policies, jail terms for alcohol possession, as well as a controversial program that cuts parents' welfare payments if their children do not attend school.
"It this was happening in any other part of Australia, if it was happening in St Kilda, if it was happening in Mosman there would be riots on the streets," Ms Mallinson said.
Amnesty International has also condemned the government for trying to outsource its human rights responsibilities with the failed Malaysia deal, which would have seen asylum seekers sent to the Asian country for processing.
Amnesty International national refuge coordinator Dr Graham Thom labelled the proposed solution a "direct breech of our international obligations," saying Australia is behind many other countries who process asylum seekers onshore.
The deal was halted by a High Court decision that ruled refuge rights could not be guaranteed in Malaysia.
However, the group welcomed federal, state and territory governments' endorsement in February last year of the National Plan to Reduce Violence Against Women and their Children.
The State of the World's Human Rights report examined human rights conditions in 155 countries over the year 2011.
Your Comments
Join the Discussion