SBS Radio News
Car registration stickers scrapped in NSW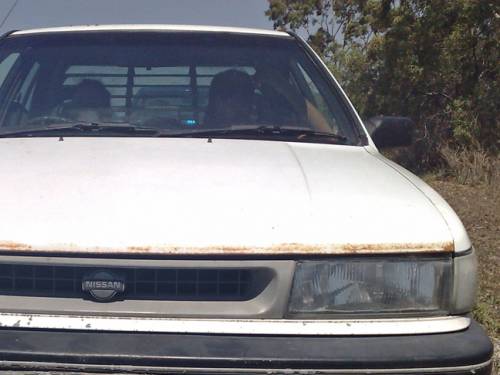 Concerns over a surge in unregistered cars in NSW after car rego stickers are scrapped in 2013 have been dismissed by the state government.
The yearly ritual of having to peel a rego sticker off the car windscreen is being scrapped, prompting warnings that drivers could forget to renew their vehicle registrations.
The car windscreen stickers will no longer have to be replaced in NSW from January 1, with Premier Barry O'Farrell saying they're outdated and unnecessary.
The move brings NSW in line with Western Australia and South Australia, who got rid of the stickers in 2010 and 2011 respectively.
A recent RAC survey showed that 70 per cent of WA drivers want them back because it reminds them when to renew their registration.
However, the NSW government has dismissed fears that scrapping the stickers will cause a surge in unregistered cars and motorbikes, with Roads Minister Duncan Gay saying drivers will get plenty of reminders in the post.
"If people want to tie a piece of string on their finger or put a piece of paper on their windscreen they're perfectly at liberty to do that as well," he added.
"The information we've received from other states is that it's not led to a lessening in the number of vehicles that have properly registered and in some instances there's been an increase."
Motoring groups welcomed the plan on the proviso drivers receive timely renewal reminders.
"We applaud it, absolutely," an NRMA spokesman said.
"We just want to make sure that people continue to receive notifications - which the government has assured us they will."
Mr O'Farrell, who admitted he once failed to renew his registration on time, said police will still be able to identify unregistered drivers using number plate recognition technology.
"This won't interfere with the way enforcement occurs," he said.
"What it will do is remove unnecessary red tape and ensure that we adapt to modern times."
The new rules will apply to about 5.5 million vehicles weighing 4.5 tonnes or less.
The state government said it will save about 10 cents per car through reduced administration costs.
The Motor Traders' Association also welcomed the plan.
"I think we all remember 20 years ago when to remove a registration label you needed a very sharp razor blade," CEO James McCall said.
"Half an hour later and seven stitches later in your forefinger you finally got the registration label off.
"All of that is gone."
Your Comments
Join the Discussion