SBS Radio News
Wharf workers fear civil rights violations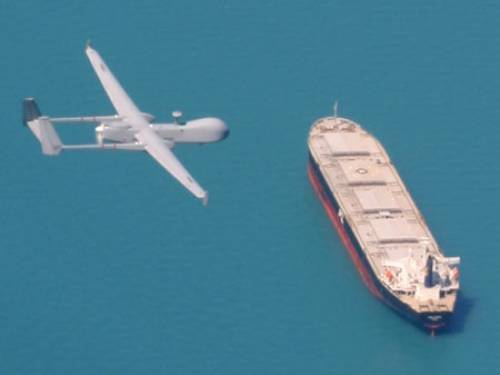 A major expansion of crime fighting on Australia's waterfront includes new measures to revoke the rights of stevedores to work at a port.
Federal government plans to boost the powers of investigators under a push to expand crime fighting on the nation's waterfront will threaten the civil rights of stevedores, the Maritime Union of Australia (MUA) says.
Home Affairs Minister Jason Clare on Friday announced an expansion of the work of law enforcement and customs agencies targeting organised crime to waterfronts at Melbourne and Brisbane and new reforms to make it harder for criminals to infiltrate the ports.
The new operations will expand the work of Task Force Polaris, the $4.5 million investigation and intelligence unit set up nearly two years ago to combat organised crime on the Sydney waterfront.
Mr Clare said investigators needed extra powers to "cut out the cancer", including the power to revoke the right of somebody to work on a dock if there is compelling intelligence that person is involved in organised crime.
"At the moment you need to be convicted of certain offences before you can be refused the right to work on the wharf," he told reporters.
But MUA national secretary Paddy Crumlin linked the change to McCarthyism, saying it could undermine a dock worker's right to the presumption of innocence and damage livelihoods.
"Is it rooted in an ability that identifies in a real sense that there is a risk and there is a threat?" he asked.
"Or is it just about making an allegation, a McCarthy-like allegation, that immediately sees a worker lose his job, the family lose the home and the mortgage without any ability to identify their legal rights without a process to enter into?"
While the MUA opposed criminal activity, it was also opposed to taking away people's civil rights.
"We will not be co-operating in any process that dilutes and eliminates the process of law in this country," Mr Crumlin told reporters.
"This is about increasing and enhancing the application of law, not taking it away from law-abiding Australian working men and women."
Patrick Stevedores said it would work with authorities when the changes come into force.
"We have always and will continue to work together with the relevant law enforcement agencies in order to appropriately address crime and review potential vulnerabilities," Patrick's owner Asciano said in a statement.
Australian Federal Police (AFP) Commissioner Tony Negus said international crime syndicates were targeting Australia because of its strong economy and high dollar.
"We have evidence that Australia is the target of Mexican drug cartels, Colombian cartels," he told reporters.
"These reforms will harden the borders ... and make sure that these particular overseas crime groups aren't looking at us to get their narcotics through to make lots of money based on the misery of the young people in this country."
Task Force Polaris has 49 investigators and analysts from the AFP, Australian Customs and Border Protection Service, Australian Crime Commission, NSW Police Force and NSW Crime Commission.
It has seized more than 12 tonnes of illicit substances, 115 tonnes of loose leaf tobacco and 93 million cigarettes, resulting in 16 arrests and 77 charges.
The Melbourne unit, known as Operation Trident, will begin operations on July 1 with 16 officers.
The Brisbane operation will begin in early 2013, following discussions with Queensland police.
The federal opposition said it would study the government's legislation to implement the changes when the bills come to parliament later this year.