SBS Radio News
Labor bounces but can't bump coalition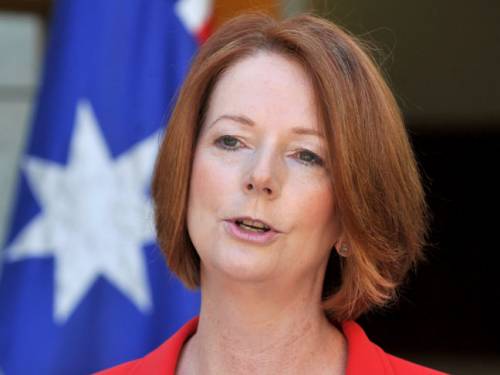 Labor's pension rises and family payments have delivered a poll bounce and Tony Abbott's personal stocks are down, but the coalition is still well ahead.
Labor appears to have received a poll bounce after delivering tax cuts, pension rises and family payments, but still trails the coalition.
The latest Newspoll, published in The Australian newspaper on Tuesday, shows the Tony Abbott-led opposition in an election-winning position with 54 per cent of the two-party vote.
Labor's primary vote is up two points from a fortnight ago and five points higher than it was at the start of May.
The boost came as pensioners and families received their first compensation payments for the carbon price to start on July 1 and the government began promoting its Schoolkids Bonus to be paid in June.
Prime Minister Julia Gillard's personal rating with voters has improved slightly, with satisfaction on the way she is doing her job rising from 27 per cent to 30 per cent in the past weeks as dissatisfaction fell from 63 per cent to 60 per cent.
Satisfaction with Mr Abbott fell from 34 per cent after the budget to 31 per cent - the equal lowest he has recorded - as dissatisfaction rose four percentage points to his highest-ever figure of 60 per cent.
Assistant Treasurer David Bradbury said Mr Abbott's relentless negativity, including opposition to the Schoolkids Bonus, was starting to catch up with him.
"People are seeing an opposition leader that is so desperate to try and bring a government down that they have formed an adverse opinion about how negative this bloke had become," he told reporters in Canberra.
Nationals leader Warren Truss said voters saw Labor as internally divided as well as fostering a sense of division in the community through its "class war".
He said this had been shown in the latest bickering over enterprise migration agreements, which will be debated in caucus on Tuesday.
"Caucus is revolting, ministers are at odds and Julia Gillard is struggling with the truth about what she knew and when she knew it," Mr Truss said.
"Australians need a government focused on the national interest, not base political survival."
Labor left and right faction members have publicly condemned the migration agreements and want a greater focus on finding work for Australians in the booming mining sector.
Labor senator Doug Cameron, who will one of those raising his concerns in caucus, said the government's poll results were "still abysmal, but they're getting better".