SBS Radio News
Packer seeks to put Kennett on Echo board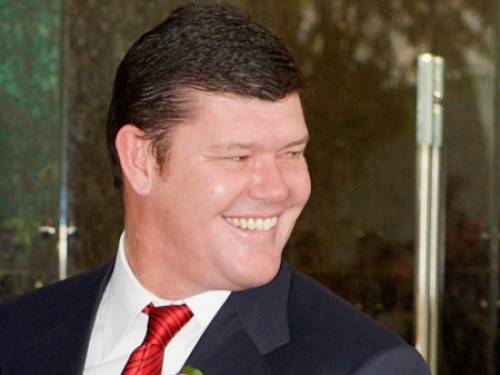 Analysts say billionaire James Packer wants to install Jeff Kennett on Echo's board so Mr Packer can gain a foothold in the lucrative Sydney casino market.
Billionaire James Packer has stepped up his push to gain a foothold in Sydney's casino market by moving to install former Victorian premier Jeff Kennett on Echo Entertainment Group's board.
Mr Packer has sent a letter to Echo's shareholders calling for the immediate removal of chairman John Story and Mr Kennett's appointment to the board.
The billionaire's rival casino company Crown is Echo's biggest shareholder, holding a 10 per cent stake in the company behind Sydney's waterfront gaming palace The Star.
Analysts say the move to oust Mr Story is aimed at helping Mr Packer gain a foothold in the lucrative Sydney market.
In his letter, Mr Packer said Mr Kennett had an outstanding reputation for management and could help turn Echo into a world-class gaming and entertainment company.
An Echo spokesman said a request had been received from Crown for a special meeting of shareholders to consider ousting Mr Story and appointing Mr Kennett.
"We're just considering our position," the spokesman said.
Under the Corporations Act, directors must call the meeting within 21 days after receiving a request and host the gathering within two months.
Morningstar gaming analyst Ross Macmillan said Mr Packer's move to get Mr Kennett on the Echo board could be aimed at helping the billionaire secure a merger of Crown and Echo.
"We think that is possibly the end game that's being played out here," Mr Macmillan said.
While Mr Packer awaits Echo's response to his meeting request, he faces an uphill battle convincing the NSW government to change its one-casino policy for Sydney.
Mr Packer wants the policy to be changed so he can build a $1 billion waterfront hotel and gaming complex at Barangaroo in Sydney's CBD.
But Premier Barry O'Farrell has no plans to change the policy.
"The reason there has been bipartisan support around the casino issue is that there is a piece of legislation that guarantees a one casino policy until 2019," he said.
Mr Macmillan questioned whether Sydney could support two casinos.
Taking over Echo was a compelling alternative.
"You combine Echo's casinos in Sydney and the Gold Coast with Crown's casinos in Melbourne and Perth and you've really got the key casino market covered in Australia."
Meanwhile, Mr Packer's move to install Mr Kennett on Echo's board has raised some eyebrows.
Independent Senator Nick Xenophon described Mr Kennett as a curious choice given his work with mental health group beyondblue.
"I would be interested to hear what Mr Kennett would say about reconciling his role at beyondblue and running a gambling organisation," he said.
However market watchers see Mr Kennett as an asset for Crown as it seeks NSW and Queensland regulatory approval to lift its stake in Echo.
"The appointment of somebody as politically connected as Mr Kennett is a clear indication that they will be seeking to get approval for exactly that," CMC Markets analyst Michael McCarthy said.
In his letter, Mr Packer said the recent controversy surrounding sexual harassment allegations at The Star had harmed Echo's reputation and that Mr Story should take responsibility.
He also highlighted Crown's superior financial performance to Echo, saying Mr Story had "overseen a period of serious underperformance for Echo's casinos".
Shares in Crown closed four cents lower at $8.54 while Echo lost half a cent to $4.345.