SBS Radio News
Ireland votes on EU fiscal pact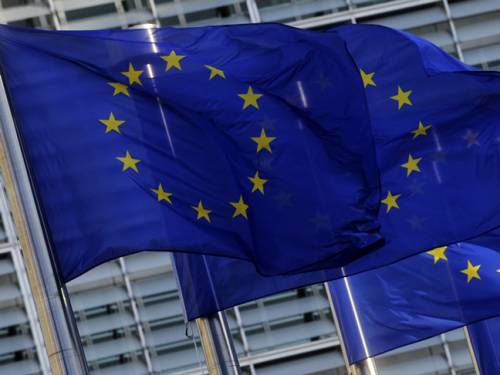 Ireland voted in a referendum on a key EU pact designed to strengthen the crisis-hit euro, with opinion polls putting the 'yes' camp ahead.
Ireland voted in a referendum on a key EU pact designed to strengthen the crisis-hit euro, with opinion polls putting the 'yes' camp ahead but low turnout suggesting the outcome could be close.

Ireland is the only country holding a national referendum on the fiscal pact, which all 27 EU members have signed except Britain and the Czech Republic, and the result will be closely watched around the continent.

Rejecting the pact -- a German-backed measure which would penalise countries if they fail to keep their deficits in check -- could give momentum to a growing European backlash against austerity measures.

Pre-referendum opinion polls suggested a clear majority of voters would back the treaty.

The "yes" campaign's main message -- that a victory for the "no" camp would exclude Ireland from emergency EU funds when its current bailout package expires in 2013 -- struck a chord with many voters.

But Ireland's main broadcaster estimated that only half of the 3.1 million eligible voters cast their ballots, and low turnout has favoured a "no" vote in Irish referendums in the past.

The result is not expected until Friday afternoon.

"It's very much 'damned if you do, damned if you don't'," said Nick Daly, an academic who voted "yes" in a polling station in Dublin.

"We don't need more austerity, we do need access to that ESM fund. It's a tough call."

The Irish government has warned it may well need to seek financial help from the European Stability Mechanism (ESM), the new permanent bailout fund which comes into force in July and to which the fiscal pact grants guaranteed access.

Although a "no" result could have severe consequences for Ireland, it would not scupper the treaty, as it needs to be ratified by just 12 countries to come into force.

Denmark ratified the pact on Thursday, becoming the fifth country to do so after Romania, Portugal, Greece and Slovenia.

Voting was slow across Ireland as heavy rain appeared to discourage people from heading to polling stations.

Eighteen months ago Ireland was forced to accept an 85-billion-euro ($106 billion) bailout from the EU and International Monetary Fund after its economy came close to collapse.

The government has warned that it may need fresh funds from the ESM and says a "no" vote could hit Ireland's credit rating, making it harder to borrow.

Finbar McDonnell, who works in the property sector, said after voting "yes" in the Ballsbridge area of Dublin: "I think the treaty is sensible in itself because it's going to limit our deficits in the future.

"I also think a strong 'yes' vote would send a signal to Europe that Ireland wants to be part of the core of Europe and moving ahead into deeper integration -- not like our neighbours in the UK, who are opting out of the treaty."

Critics of the pact have labelled it an "austerity treaty" as it ultimately empowers the EU to fine countries that overspend, and have sought to harness public anger against the spending cuts and tax rises attached to the bailout.

"We need to be investing, we need to be stimulating the economy," Daithi Doolan, a political adviser to the main party opposing the pact Sinn Fein, told AFP after casting his vote. "I think austerity is the cornerstone of our downfall."

With a third of the electorate undecided when final opinion polls were taken at the weekend, there is a possibility that Ireland could deliver a shock "no" vote.

But Michael Marsh, politics professor at Trinity College Dublin, said he expected the treaty to get the green light.

"There's some trust in what the government's saying, that you'd just be silly not to vote 'yes'," he said.

An Irish rejection of the treaty would not plunge the EU into crisis, as Ireland did in voting against two previous EU treaties.

But it could fuel a growing campaign led by France's new President Francois Hollande for Europe to focus on growth rather than belt-tightening.

Your Comments
Join the Discussion