SBS Radio News
Moderate pay rise for low-paid workers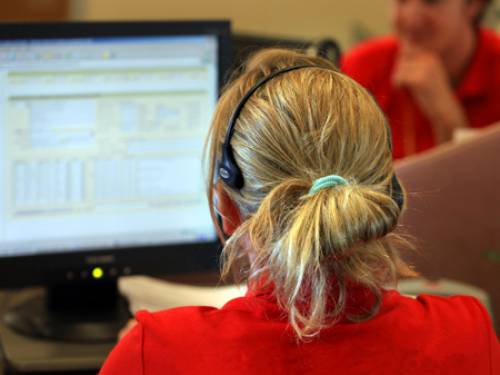 Australia's lowest-paid workers will receive a $17 boost in weekly pay, which businesses say is too costly but unions say isn't enough.
More than a million Australians doing the country's lowest-paid work will pocket an extra $17.10 a week, but neither unions nor employers are happy.
Fair Work Australia announced a boost in the minimum wage on Friday that's almost double the $9.40 increase proposed by big business.
But it's also well short of the $26-a-week pay rise unions argued was essential for families to maintain a decent standard of living.
The federal government was pleased, however, saying the decision had struck the right balance and was a sign of confidence in the economy.
It means 1.36 million Australians on the minimum wage will earn $606.40 a week from July 1, up 2.9 per cent from $589.30.
Fair Work Australia (FWA) president Justice Iain Ross said the tribunal had favoured a moderate increase that would "improve the real value of award wages and assist the living standards of the low-paid".
It did not attempt to compensate for expected price rises associated with the carbon tax.
Tax cuts and transfer payments had already provided for such compensation, and further wage boosts would amount to "double-dipping", Justice Ross said on Friday.
ACTU secretary Dave Oliver said the FWA decision was "very disappointing" and warned it could entrench growing inequality between real average wage earnings and those who relied on the minimum rate.
"We're concerned that gap is going to continue to grow and could well lead to an underclass and a working poor in this country," he said.
The Australian Chamber of Commerce and Industry took a contrasting view, branding the decision costly and harmful to vulnerable sectors such as manufacturing, tourism, retail and hospitality.
"They will be facing the pressure of significant increases in respect to minimum wages," the chamber's director of economics and industry policy Greg Evans told reporters in Canberra.
Small businesses would suffer particularly, as they had been left totally without compensation for the impact of the carbon tax, Mr Evans said.
National retail groups said the decision would cause job losses in a sector already struggling with low consumer confidence, taxes and regulatory burdens.
Federal Treasurer Wayne Swan called the wage decision moderate and well balanced, reflecting the underlying strength of the Australian economy in an uncertain global economic environment.
"The decision will further assist low-income working families to manage cost-of-living pressures," Mr Swan said.
Prime Minister Julia Gillard said the government wanted to see low-paid workers do better and had already put in place measures to help those doing it tough.
Workplace Relations Minister Bill Shorten called the decision a "vote of confidence" in the Australian economy.
Opposition Leader Tony Abbott said he did not begrudge low-paid workers a pay rise.
"I think that pay rise is certainly going to be needed if people are going to cope with the onslaught of the carbon tax," he said.
The Australian Industry Group said the cost to employers would be about 20 per cent higher after other costs such as superannuation, workers' compensation and payroll tax were added.