SBS Radio News
Abbott says he's 'Dr Yes' after poll slump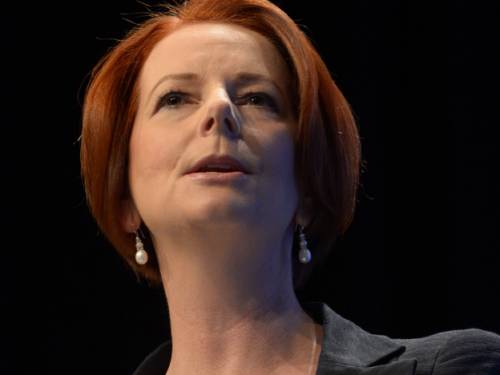 Opposition Leader Tony Abbott says he's positive, despite Labor portraying him as 'Dr No' and new polls showing a further slump in his approval rating.
Opposition Leader Tony Abbott has declared he's "Dr Yes" rather than "Dr No" and that holding the Labor government to account is not being negative.
Mr Abbott's remarks, made during an hour-long Twitter chat with followers, came as the latest Nielsen poll showed his approval rating had fallen five percentage points to 39 per cent, equalling a previous record low, and his disapproval remained at 57 per cent.
The ratings dip came after two weeks of parliament sittings in which the federal government portrayed him as doomsayer trying to frighten Australians about its carbon price due to start on July 1.
The same poll also showed Labor's share of the primary vote had slumped to 26 per cent - equal to its record worst performance - and the coalition with a landslide-winning 57 per cent of the two-party vote.
Queried about his negativity, Mr Abbott tweeted: "When I last checked 87 per cent of govt (sic) bills had passed without division so I'm Dr Yes 87 per cent of the time."
Asked when he and his colleagues could "stop acting like children" in parliament, Mr Abbott said it was Prime Minister Julia Gillard who set the tone of debate.
"Suggest you watch QT (question time) more closely. Our duty is to ask hard questions but PM always sets the tone of the parliament," he posted.
Mr Abbott on Monday visited a landfill site on the Gold Coast to talk about the impact of the carbon tax on businesses.
But he appeared to tone down his previous rhetoric about the immediate damage the tax would cause.
"It's going to be a python squeeze rather than a cobra strike," Mr Abbott told reporters.
Climate change minister Greg Combet said Mr Abbott had started to "crab-walk" away from his own claims about the impact of carbon pricing on goods and services.
"The only python in the carbon debate is the opposition leader's Monty Pythonesque hyperbole," Mr Combet said in a statement.
The Nielsen poll published by Fairfax Media also showed there was strong voter preference for former foreign minister Kevin Rudd to be Labor leader and opposition communications spokesman Malcolm Turnbull to lead the Liberals.
But cabinet minister Nicola Roxon said Labor will "absolutely" stand by Ms Gillard, although she acknowledged the government had a lot of work to do to improve its standing with voters.
"I really work very closely with Julia. She's incredibly strong, incredibly decent," she told Macquarie Radio.
Labor backbencher Nick Champion, who supported Mr Rudd in a February leadership spill, played down speculation about Ms Gillard's future.
"We made our decision a couple of months ago," he told Sky News.