SBS Radio News
NT webcast of transit of Venus disrupted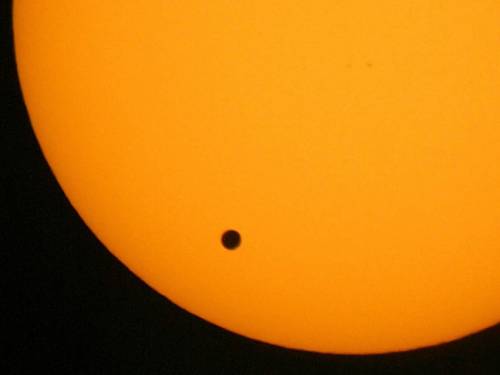 A clumsy NT road worker may have wrecked a live webcast from Alice Springs of the transit of Venus on the NASA website.
A clumsy road worker in the Northern Territory may have disrupted a NASA webcast of the transit of Venus that was expected to draw up to a million viewers.
The stream of the rare celestial event from the Centralian Middle School in Alice Springs on Wednesday stopped when the school's internet connection went down.
Although the school was reconnected within half an hour, the live stream of the planet Venus moving across the sun failed to resume as expected.
Internet connections and some mobile and landline services went down in Alice Springs, Tennant Creek and a host of other communities on Wednesday after a road worker chopped through fibre optic cables on Tuesday night.
It is not yet known whether the problems with the webcast were a direct result of the incident.
The webcast from Alice Springs was part of a collaboration between the school, Columbus State University and the US space agency NASA.
Many hundreds of thousands of people, possibly up to a million, were expected to view the spectacle.
But those who tuned in to the Alice Springs webcast saw mostly a black screen for several hours, before footage of students was looped.
Alice Springs was one of just a handful of locations around the world chosen to be part of the project, because of its normally clear skies and because the entire transit of Venus would be visible from the town.
External program co-ordinator at the Columbus State University's Coca-Cola Space Science Center, Michael Johnson, said the technical issues appeared to be on NASA's side, possibly caused by the internet problems in Alice Springs reducing bandwidth available to the team.
The transit of Venus, which occurs when the planet moves between the earth and the sun, was visible in Alice Springs from 7.45am (CST) until shortly after 2pm (CST) on Wednesday.
Telstra spokeswoman Jane Singleton said internet services were being restored from 1.30pm (CST) and the disruption affected about 2000 customers.