Top Stories
Labor launched a co-ordinated blitz against the coalition on Saturday, warning voters Tony Abbott will hurt super savings if elected prime minister. Read more
SBS Radio News
Mini-tornado hits Perth, power returning
7 Jun 2012, 8:03 pm
-
Source: AAP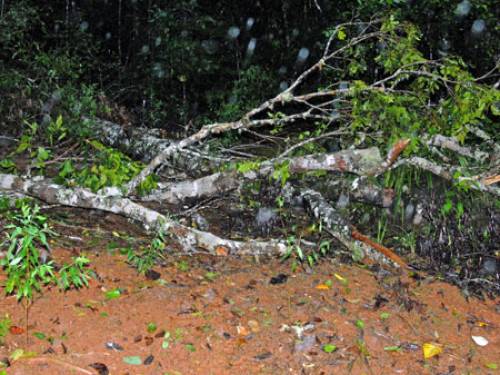 Power is being restored to homes in Perth's northern suburbs where a mini-tornado ripped through on Thursday.
Power has been restored to most of the homes in Perth's northern suburbs where a mini-tornado has left a trail of destruction.
The mini-tornado hit the suburbs of Dianella and Morley around midday on Thursday, ripping down power lines, damaging homes and businesses, and uprooting trees.
About 5000 homes went without power for several hours but by 5.15pm (WST) power had been restored to all but 900 of these homes.
Eyewitnesses described the sound of the mini-tornado as "a tremendous roar".
Fire and Emergency Services Authority of Western Australia spokesman Alan Gale said about 85 homes had asked for assistance, mainly related to dislodged roof tiles.
About eight homes had been significantly damaged, Mr Gale told ABC Radio.
"They (mini-tornadoes) are more common closer to the coast ... but this one has come in a little bit further inland," he said.
"It's only gone about a kilometre in distance but it's wreaked a bit of havoc."
A mini-tornado also hit the town of York some 100km northeast of Perth but no major damage had been reported there, Mr Gale said.
No one was reported injured.