SBS Radio News
Blog: Burma, all set up and ready to go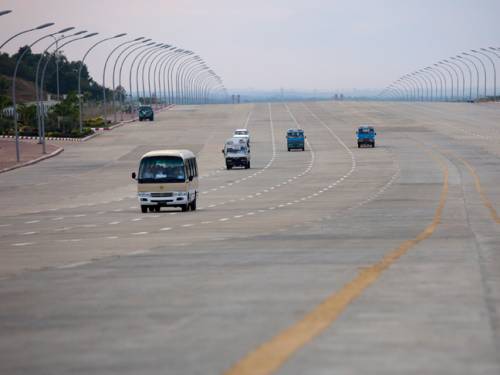 Burma's capital Naypyidaw is a city that's waiting on the future to happen, writes SBS Senior Correspondent, Brian Thomson.

It's like Canberra on steroids, or perhaps more appropriately, Canberra on Mogadon.

Burma's new capital Naypyidaw really does have to be seen to be believed.

It's like a city that's waiting on the future to happen. Eight-lane highways with virtually no traffic on them, rows of hotels with no guests, shops with no shoppers, traffic police who must be ecstatic when foreign delegations are in town because at last they have a chance to blow their whistles.

The surreal nature of the place is evident from the moment you touch down at the airport - a vast expanse ready to cater for the arrival of thousands when the sad reality is that only one plane a day touches down. An army of staff polishing the floors that hardly anyone walks on, manning the security checks which few pass through, tending the gardens that are rarely admired.

Old habits die hard here. We are not sure that our government-provided driver is quite what he seems. He hangs on every word. His English is so good that we are left wondering why he is driving a mini-van and not using his skills to earn a higher wage. Maybe he's a government spook, but then again, maybe not.

If the government is bothered about what we're reporting then they're certainly not showing it. Just a year ago, to come here as a journalist would have been virtually unthinkable. Five years ago during the so called "Saffron Revolution" foreign journalists here were being targeted and killed. How times change.

This is a country I have long admired from afar. Coming here has been the realisation of a dream. Like many others I have been captivated by the bravery of a people that have risen up against their government time and again only to see their efforts rewarded in a blood-bath. Captivated by "the Lady", Aung San Suu Kyi, who embodies everything that we all might hope we could be.

Considering Burma's bloody history it is not surprising that so many people are sceptical about the changes taking place here. Aung San Suu Kyi herself has warned against reckless optimism but as she said last night when we quizzed her, that does not mean she is not optimistic. We all are.
Things are changing so fast it is hard to see how the genie could be put back into the bottle.