SBS Radio News
World's airlines expect $3 billion profit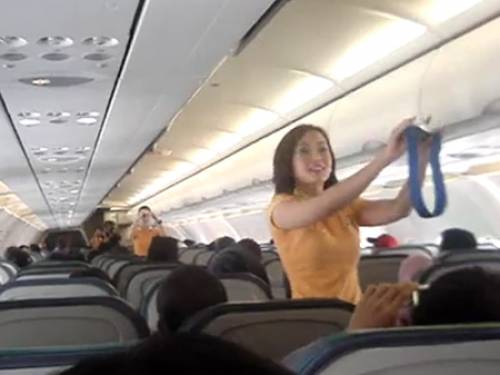 Airlines are expected to make $3 billion this year, although profit expectations for the Asia Pacific, including Qantas and Virgin Aust, have fallen.
The world's airlines are expected to post a profit of $US3 billion ($A3.04 billion) in calendar 2012, the International Air Transport Association (IATA) says.
But Asia-Pacific carriers - including Qantas and Virgin Australia - are expected to make less profit than earlier predicted.
The IATA has lowered the region's carriers expectations to $US2 billion ($A2.03 billion), from $US2.3 ($A2.33) billion, despite the global profit outlook remaining unchanged from the forecast three months ago.
Asia-Pacific carriers have been affected by a slowdown in the region's economic growth and a soft cargo market, says IATA which represents about 240 of the world's airlines.
"There has been little sign of the region's airlines benefiting from the modest upturn in cargo markets this year," IATA said at its annual general meeting in Beijing on Monday.
"The slowdown in the Chinese and Indian economies is another factor in the slow growth environment."
However, despite the weaker outlook, Asia Pacific airlines were still expected to make by far the largest contribution to overall industry profit, the association said.
IATA chief executive Tony Tyler said 2012 would be another challenging year for airlines given high oil prices and the sovereign debt crisis in Europe, which he described as the industry's "biggest and most immediate risk".
"If it evolves into a banking crisis we could face a continent-wide recession, dragging the rest of the world and our profits down," Mr Tyler said in his AGM opening address.
"The industry's profitability is on a knife's edge."
Mr Tyler also criticised the failure to act on Sydney airport's growing capacity needs, grouping Australia with the United Kingdom, Germany and India where "less enlightened governments" had not made airport investment a priority.
"There is no consensus on future capacity even after decades of discussion," Mr Tyler said referring to Sydney.
"Where governments are focused on jobs and growth, the urgency of accommodating the increasing demand for connectivity is crystal clear.
"You cannot unleash the power of an industry to drive economic benefits unless it has the capacity to grow profitably."
*The reporter travelled to Beijing courtesy of China Southern and IATA.