SBS Radio News
Traditional fishing protected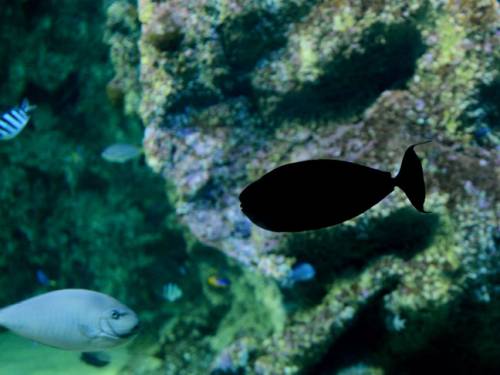 Traditional hunting and fishing practices will be protected in the proposed marine reserves, while commercial fisheries are said to lose out.

Environmentalists are excited over a plan to declare a marine conservation reserve, ringing a huge part of the Australian coastline.

One organisation representing Indigenous people with hunting and fishing interests is also cautiously supporting the idea.

North Australian Indigenous Land and Sea Management Alliance (NAILSMA) CEO Joe Morrison says his organisation has been involved in the consultation process and the dialogue is ongoing.
He says indigenous communities in northern Australia generally welcome the expansion of marine conservation areas as they have the most to lose if stocks of various species are depleted.
Traditional hunting and fishing will not be outlawed when marine reserves come into force as those rights are protected by native title law.

"It's a federal Act – it's section 2-11 of the Native Title Act that gives Indigenous people the right to hunt for traditional purposes and we would expect that to be upheld," said Mr Morrison.
The proposed sanctuary would include some areas covered by Native Title, particularly in places like the Torres Strait.
"There shouldn't be a disregard for the role and interests of Aboriginal people in the declaration of marine reserves."

The proposed protected area would cover the Coral Sea, which includes the Great Barrier Reef, as well as waters off a long stretch of the coast of Western Australia, plus pockets off New South Wales, Victoria and Tasmania.

If it gets the nod from federal cabinet, almost a million square kilometres of ocean would be placed under environmental protection, becoming the world's biggest protected marine area.

Spokeswoman for the Pew Environmental Group, Michelle Grady says the draft plan, if implemented, will aim to stop many destructive activities.

"Globally we are seeing overfishing and the desperate expansion of oil and gas into sensitive areas. We don't want to see that sort of ocean decline occur in Australia," said Ms Grady.

But commercial fishermen are angry over the proposal for an expanded marine sanctuary.

Brian Jeffries from the Commonwealth Fisheries Association says consultation has been inadequate and the proposed reserve could cripple local industry, resulting in job losses and higher seafood prices.

"What we are talking about here is fishing being excluded from around about 30 to 40 per cent from the Australian economic zone," said Mr Jeffries. "The reality is, it's been agreed generally that fishing is not a threat to the environmental values in Australia."

Federal Environment Minister Tony Burke says a final decision about the proposed conservation zone could be made in the next few weeks.

However, Federal Opposition spokesman on the environment Greg Hunt shares commercial fishing industry concerns about inadequate consultation.

"What worries me is that there has been no public consultation," Mr Hunt told the ABC. "You've got to include fishing communities rather than divide the country in half."

The commercial fishing industry has been critical of green groups, which it says, flooded the Government with almost half a million submissions. It alleges most of those submissions were just template letters from overseas.

But environmentalists say public support is genuine.

The Pew Environmental Group's Ms Grady says Australia's marine environment is the third largest in the world, and is globally recognised by the scientific community for its biological diversity.

"But currently less than one per cent of most of the marine regions in Australia have high level protection," she said. "Given that up to 90 per cent of Australia's marine life is unique, this clearly needs to be addressed."