SBS Radio News
Government considers Emad visa cancellation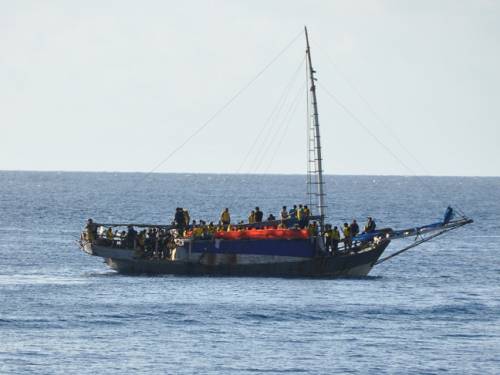 The government is considering cancelling Captain Emad's visa but the coalition has dismissed the move as "high farce" that will have smuggler's laughing.
A federal government announcement that it's considering cancelling the visa of alleged people smuggling boss Captain Emad has been dismissed as "high farce" by the opposition.
Emad, also known as Abu Kalid and Ali Al Abassi, fled overseas last week a day after he was outed by the ABC's Four Corners program.
The Iraqi came to Australia as a refugee in 2010 but subsequently set up a smuggling operation in Canberra, the program said.
Immigration Minister Chris Bowen said on Friday that if Emad returns to Australia he will be told his department is "considering" cancelling his protection visa.
"Investigations by federal authorities about the man indicate some apparent discrepancies in the information he provided to my department during his protection visa assessment process," Mr Bowen said in a statement.
Emad would be given an opportunity to respond before any final decision would be made.
"This is a legal process and the government will not prejudge its outcome," Mr Bowen said.
But opposition immigration spokesman Scott Morrison said Mr Bowen's statement was comical.
"Minister Bowen's statement won't have people smugglers shaking in fear, but instead shaking with laughter," Mr Morrison said in a statement.
"Shaking his fist about someone who has already left the country shows the high farce this government's policies on border protection have been reduced to."
Mr Morrison says Mr Bowen still has many questions to answer about his role in the Emad saga.
He has also accused the government of publishing a "how-to" guide for people smugglers and asylum seekers in a new web page.
But the Refugee Council of Australia says the page simply provides clear and accurate information about the law and procedures of claiming asylum.