SBS Radio News
World braces as Greeks face euro election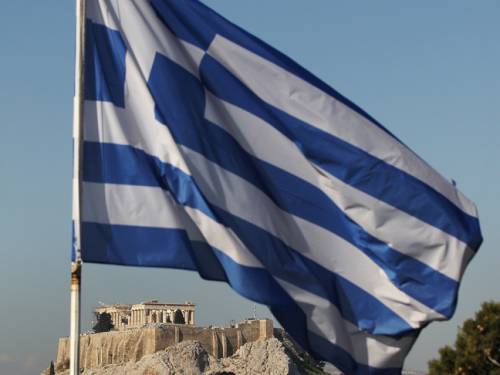 Greeks face a stark dilemma when they vote on Sunday - whether to elect a leftist who wants to tear up a bailout deal, or continue on their current path.
Greeks face a stark dilemma in elections being watched around the world, between voting against austerity or in favour of a party more likely to keep their country in the euro.
The radical left's firebrand leader Alexis Tsipras has vowed to tear up a bailout deal that has given debt-stricken Greece a credit lifeline in exchange for steep budget cuts and says he will renegotiate with creditors from scratch.
"The bailout deal is already in the past. It will be history for good on Monday," the 37-year-old said this week. He has given himself a 10-day deadline for negotiations - in time for a summit of European leaders on June 28 and 29.
The Syriza party chief says the mood in Europe is shifting against austerity and that the European Union and International Monetary Fund will compromise so as not to risk a Greek euro exit that would send shockwaves through the global economy.
At his final election rally in Athens, Tsipras accused his main rival, conservative New Democracy leader Antonis Samaras, of defending German Chancellor Angela "Merkel's Europe of the past."
"We guarantee the Europe of the future," he said.
Samaras wants a more moderate renegotiation of the deal and accuses Tsipras of playing with fire. At his rally on Friday, he said: "We will exit the crisis. We will not exit the euro. We will not let anyone take us out of Europe."
From their public comments at least European leaders like Merkel and French President Francois Hollande are standing firm, warning that Greece must respect its international commitments or risk leaving the club.
The EU and the IMF have suspended loan payments until after the elections.
But in private officials concede there may be room for some compromise.
Greece is now in its fifth year of recession, and many young Greeks are voting with their feet by emigrating, while local media reports warn that the state will run out of cash to pay public sector salaries and pensions on July 20.
Many Greeks are frustrated not only with the austerity foisted on them by international creditors but also with decades of cronyism and corruption of their own governments and the endless bickering between politicians.
"An all-inclusive coalition, that's when Greece will do well," said Michalis Vlavianos, 77, as he sold lottery tickets to top up his 630-euro-a-month pension on a square in front of parliament that has been the scene of violent protests.
The newspaper Eleftheros Typos, which is close to New Democracy, said: "Citizens hold the fate of Greece in their hands."
For its part, Syriza's daily Avghi said: "The river does not flow backwards. Greece will turn a page with a government of the left."
No one party is expected to win enough votes to secure a majority in parliament, and the days to come are likely to be dominated by coalition talks, while a euro exit is a real but extreme and certainly not immediate possibility.
Under the Greek system, each party has a maximum of three days to form a coalition. If the winner fails to do so, the task falls to the runners-up in the order of their vote shares.
Polls open at 0400 GMT (1400 AEST) on Sunday and close at 1600 GMT, with exit polls due immediately afterward and the first indicative results expected after 1830 GMT.