SBS Radio News
Combet says carbon price will win through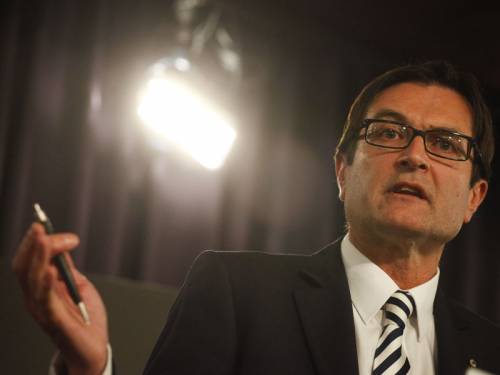 Climate Change Minister Greg Combet says Australia has a responsibility to tackle climate change, and a carbon price is the best solution.
Greg Combet has been through some tough fights in his time as a union leader.
But the battle to convince the public of the merits of carbon pricing has been pretty bruising, especially up against Opposition Leader Tony Abbott and his "people's revolt".
Mr Abbott has been strongly arguing that the carbon tax is a broken 2010 election campaign promise by Prime Minister Julia Gillard.
It's an argument most voters have accepted, giving the coalition an election-winning lead ever since the concept of the scheme was announced in March 2011.
In an interview with AAP ahead of the July 1 start of the scheme, Mr Combet said it should not come as any surprise that Labor supported carbon pricing.
He says the ALP has been arguing for at least the past seven years that the most efficient and effective way of cutting carbon emissions - which according to scientists are driving global climate change - is to make companies and other entities pay for their pollution.
That way, there's a disincentive to pollute and they will find different ways to use technology and other means to cut their emissions, capture their emissions, or at least fund carbon offsets such as forest planting.
Mr Combet says Australia owes it to the global community and future generations to act on climate change now by putting in place emissions trading.
"We do, as a country and a people, have a responsibility to play a fair part in the international community to tackle climate change," he says.
Asked about the coalition's plan to repeal the carbon pricing laws if elected to government, Mr Combet said it would be "irresponsible" for Australia to turn its back on the system.
"In 2020 Australia will have legally binding obligations to cut our greenhouse gas emissions," he says.
"If we ... get to 2020 and suddenly cut our emissions it will hit the economy with the back of the axe and people will lose their jobs."
The man touted in some quarters as a future Labor leader said he believed the party could win the election due in 2013 once people realised the "doomsayers" were wrong.
"When you stand up for what you believe in and keep arguing the issues out, charlatans like Tony Abbott get found out ... and these are the sorts of arguments that we can win," he said.