SBS Radio News
MPs don't want Hoddle St killer released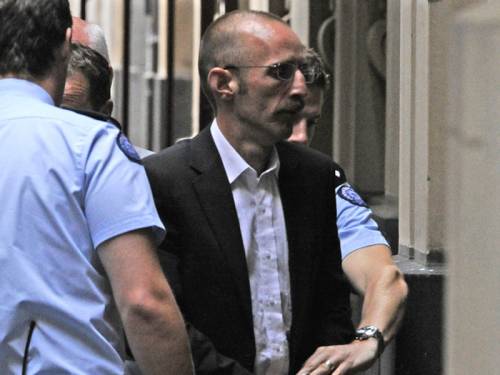 Politicians from both sides of the fence agree on one thing - Hoddle Street killer Julian Knight should never be released from jail.
Hoddle Street killer Julian Knight will never be forgiven and should remain in prison, politicians from both sides of the fence say.
But there are no plans currently afoot to introduce legislation that would ensure he spends the rest of his life behind bars.
Knight killed seven people and wounded 19 in the 1987 shooting spree in Melbourne, known as the Hoddle Street massacre.
He was sentenced to life in jail with a minimum term of 27 years and will be eligible to apply for parole in May 2014.
But the Adult Parole Board of Victoria has given an early indication that he has no prospect for release in the foreseeable future.
Corrections Minister Andrew McIntosh said the 43-year-old remained a danger to the community and his actions were unbelievably horrific and reprehensible.
"It's an unforgivable act, he shouldn't be forgiven," he told reporters on Thursday.
"We don't think that Julian Knight should be released from jail.
"The fact is the parole board have indicated they're not going to release him (and) we'll just monitor that situation."
The minister's spokesman said there were no plans underway to bring legislation into the parliament to keep Knight in jail.
Opposition Leader Daniel Andrews said every Victorian except Knight would support the board's decision.
"They have made the right decision ... to keep Victorians safe and to make sure that an evil person is not allowed out.
"I don't think that Julian Knight has done anything other than torment the people left behind because of his evil acts - those who were injured, those who lost loved ones, those whose lives were basically ruined by him.
"This is not someone who should be on Victoria's streets - ever."
Knight has been declared a vexatious litigant and is prohibited from starting legal proceedings without court permission.
Crime Victims Support Association president Noel McNamara said Knight should not receive legal aid funding for any future legal proceedings.
He said the parole board's ruling would offer victims some peace but action should be taken to ensure Knight remained imprisoned for life.
"The best peace they (victims and their families) can get is if they were told he was never to be released," Mr McNamara told AAP.
Board general manager David Provan said Knight's case was considered last Friday after he had requested an indication of his release date several times, most recently in a letter dated May 24 this year.
"The board considers that there is no prospect of an order for release on parole in the foreseeable future," Mr Provan said in a statement on Thursday.
"In the board's view the prisoner continues to represent a danger to the community."