SBS Radio News
Faulty data blamed for Air France crash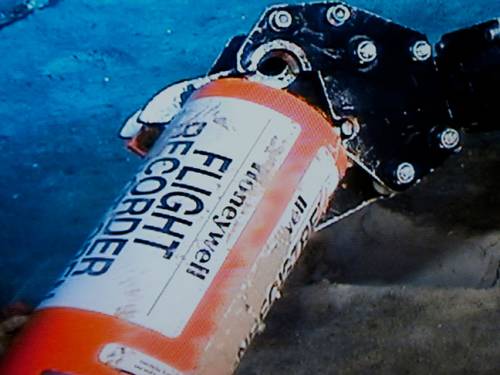 Families of victims say they have been told pilot error and faulty data caused an Air France crash in 2009, ahead of the release of the final report.
The pilot of an Air France jet that crashed into the Atlantic in 2009 incorrectly nosed it upward during a stall because of false data from sensors about the plane's position, the father of a victim says.
A final report on the crash of Flight 447 also points to pilot error, according to families of victims who were briefed on the conclusions before their public release later on Thursday.
France's BEA air accident investigation agency has spent three years examining what caused the frenetic end of Flight 447.
The plane flying from Rio de Janeiro to Paris plunged into the ocean during a night-time thunderstorm, killing all 228 aboard in Air France's deadliest crash.
Robert Soulas, who lost his daughter and son-in-law in the crash, says investigators said the flight director system indicated the "erroneous information" that the plane was diving "and therefore to compensate, the pilot had a tendency to pull on the throttle to make it rise up".
Investigators had known the pilot unexpectedly nosed upward during the stall, instead of down. Soulas' comments are the first indication of why the pilot made that decision.
A basic manoeuvre for stall recovery, which pilots are taught at the outset of their flight training, is to push the yoke forward and apply full throttle to lower the nose of the plane and build up speed. But because the pilot thought the plane was diving, he nosed up.
The report is also expected to elaborate on why the pilot nosed upward at such a sharp angle, and why the two co-pilots in the cockpit at the time appeared to ignore dozens of stall warnings going off in the minutes before the plane slammed into the ocean.
Barbara Crolow, a German who lost her son in the crash, said she was "disappointed" because she felt the report focused too much on pilot error.
A preliminary report released last July described a confused Air France cockpit crew getting incoherent speed readings from faulty sensors but it didn't draw a conclusion on what caused the crash.
In a separate French judicial investigation still under way, Air France and Airbus have been handed preliminary manslaughter charges.