SBS Radio News
Australia's foreign aid: Money well spent?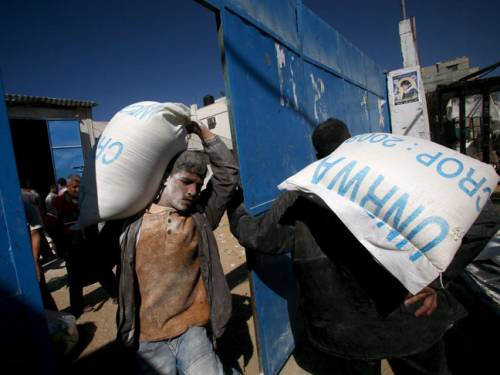 Experts say Australia should increase its foreign aid, saying we could learn from nations like China and India to use it more strategically.

Experts are calling on Australia to increase its foreign aid to developing countries, saying we could also learn from nations like China and India to use aid more strategically.
Earlier this week, Brisbane played hosted to global heads of foreign agencies for the Organisation for Economic Co-operation and Development (OECD)'s annual Tidewater meeting.

Headed by Brian Atwood, chair of the OECD's Development Assistance Committee and a former administrator of USAID during the Clinton presidency, the meeting seeks to bring together many of the world's major aid donors in the same room.
"Dollar for dollar, you get more of out a dollar of overseas development assistance than you get out of a dollar of defence spending because you are really preventing a crisis in the future if you are investing in that way," Mr Atwood explained.
"The G20 Summit leaders have taken on the issue of development and they are seeing that growth is happening more dynamically in the developing world than it is in the developed world because we don't have expanding populations".
"There are economic, political and security reasons for it [foreign aid]" he added.
This week also saw a lively public debate about foreign aid as a waste of tax-payers' money in Melbourne convened by Intelligence Squared.

The opposing panels included prominent public figures such as The Australian's foreign editor Greg Sheridan, Tim Wilson from the Institute of Public Affairs and Samah Hadid who is the national director of the Global Poverty Project in Australia.
As a successful model to follow, Ms Hadid cited the British government's 0.7% of national income commitment towards development assistance even under the duress of austerity measures.

"Think of it this way: it only works out to be 35 cents out of every $100 for the national budget. And, countries such as South Korea, Brazil and China have gone on from becoming aid recipient countries to aid giving economies".
Currently Australia commits about 0.35 per cent of gross national income towards official development assistance (ODA).

Foreign Affairs Minister Bob Carr recently announced that the government's target towards 0.50 per cent will be delayed by one year yet there has been a steady increase of $2 billion since Labour held power in 2007.
"There is still poverty but there is less poverty. We have achieved the millennium development goal of cutting poverty in half already even before 2015. We have seen more growth and equity" Mr Atwood said.
The United Nations Millennium Campaign started in 2000 under the guidance of former Secretary General Kofi Annan to commit nations to a multilateral partnership to reduce extreme poverty as a priority.

The other broad goals within the agenda are education, women's empowerment, maternal health and the environment.

"We've done a lot for infant mortality, we have done a lot on making clean water available, we have done a lot on education, but we still have a long way to go to meet this goal. But I think if we look at these things in global terms, development cooperation has produced a lot of progress" he added.

Yet, there are questions regarding the effectiveness of aid programs in entrenching social conditions of poverty through dependence.

Deputy Opposition leader Julie Bishop voiced concerns about increased cases of fraud and a lack of transparency after a review by the Australian National Audit Office looked at the government's foreign aid budget.

Mr Atwood agreed that "there are lot of emerging economies who provide a lot of money but it's very opaque and not transparent".
"At Tidewater, we tried to get the new and emerging economies like China and India engaged in dialogue to reduce transaction costs. We may be losing 30% of all of the aid we are providing due to lack of coordination and poor logistics".

Yet, Ms Hadid asserted that these concerns should not undermine the overall positive goals achieved by development projects.
"There is a moral argument here. That 1 billion people live in extreme poverty is morally reprehensible" Ms Hadid maintained.

Rather, she argues multinational corporations should be scrutinised more as they account for nearly $160 billion in tax avoidance through legal loopholes denying much needed income to developing economies.

In the lead up to the Millenium Development Goals' important date of 2015 where countries will assemble to measure how much progress has been made in alleviating extreme poverty, Mr Atwood is hopeful.

"I think there will be a lot more political salience behind this issue. Poverty will be with us probably forever but in relative terms we have made a lot progress" Mr Atwood said.

Your Comments
Join the Discussion