SBS Radio News
'Faceless men' eye ALP challenge: Abbott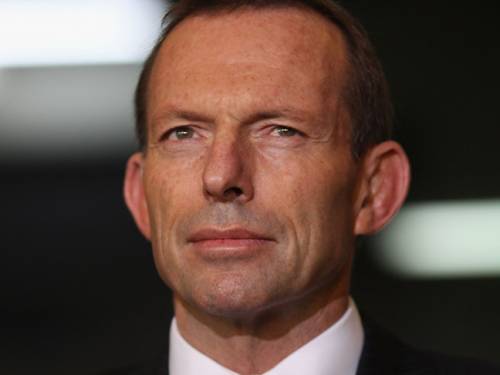 Another Labor leadership challenge is under consideration by the party's "faceless men", says Opposition Leader Tony Abbott.
Opposition Leader Tony Abbott says the Labor's party's "faceless men" are considering another leadership challenge against the prime minister.
Mr Abbott said he wasn't surprised at reports on Saturday that former prime minister Kevin Rudd still has leadership ambitions.
Mr Rudd's wife Therese Rein told Fairfax newspapers her husband could still return to the federal Labor leadership, but only if he was invited.
Mr Abbott said the party's "faceless men" would have the final say on who was leader.
"I'm not at all surprised that there are lots of people inside the Labor party who'd think they'd do a better job than Prime Minister Gillard, but in the end we know who calls the shots," he told reporters at Yatala, south of Brisbane, on Saturday.
"It's the faceless men. And what the faceless men are doing right now is weighing up whether it is time for change."
The opposition leader said Ms Gillard had shown numerous errors of judgment and had lost the trust of Australians.
The prime minister's pre-election promise not to bring in a carbon tax was "utter political betrayal" and had destroyed any trust, he added.
Mr Abbott was at a pie shop south of Brisbane campaigning against the carbon tax, which came into effect last week.
Australian Greens leader Christine Milne said it was hardly surprising Mr Rudd was agitating.
Mr Rudd, government whip Joel Fitzgibbon and NSW Labor secretary Sam Dastyari were continuing to destabilise Labor, Senator Milne said.
"The prime minister must wake up every day and think who needs enemies of the Labor party when you have people within," she told reporters in Adelaide.
Mr Rudd should come out and say things himself rather than allow his family members to speak for him, Senator Milne said.