SBS Radio News
UK banks face criminal probe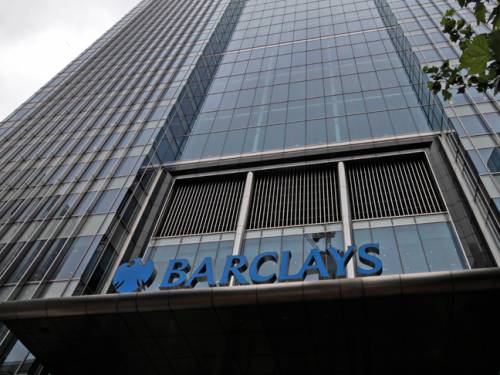 There will be a criminal investigation into the scandal over rate-rigging in the banking industry in Britain, the Serious Fraud Office (SFO) says.
There will be a criminal investigation into the scandal over rate-rigging in the banking industry in Britain, the Serious Fraud Office (SFO) says.

The SFO, a government authority responsible for investigating and prosecuting serious and complex fraud, said it had formally decided to accept the rate-rigging issue for investigation.

Britain's Barclays bank last week became the first of up to 20 banks under investigation to settle a fine of STG290 million ($A440.53 million) for attempting to falsify Libor, the key interbank lending rate which affects loans and mortgages.

An SFO spokeswoman confirmed that a dedicated team had now started work on an official inquiry into the case but would not comment on who specifically was under investigation.

Three senior Barclays executives including chief executive Bob Diamond have resigned this week over the row centred on the London Interbank Offered Rate.

Libor is the rate at which banks lend to one another and plays a key role in global markets, affecting what banks, businesses and individuals pay to borrow money.

"The SFO director David Green has today decided formally to accept the Libor matter for investigation," the independent government department said.

The SFO has not specified which banks will be covered by its investigation, but a probe by Britain's Financial Services Authority regulator which culminated in the Barclays fine also highlighted malpractice at other banks.

Last week, Barclays was fined £290 million ($452 million, 360 million euros) by the FSA and US regulators for the attempted rigging of Libor and Euribor, its eurozone equivalent.

The SFO subsequently said Monday that it was "considering whether it is both appropriate and possible to bring criminal prosecutions."

It is responsible for investigating and prosecuting serious and complex fraud in Britain, and Friday's announcement appears to bring the prospect of criminal charges in the case a step closer.

The finance ministry welcomed the SFO's announcement Friday.

"The FSA has carried out a detailed investigation and the SFO has the opportunity to take forward the investigation," Treasury Chief Secretary Danny Alexander -- finance minister George Osborne's number two -- told Sky News television.

"As a government we will make sure they have all the resources they need to carry this investigation out to the full."

Barclays shares continued to suffer, falling two percent Friday on London's FTSE 100 Index, despite some brokers urging investors to buy into the stock's relatively cheap price tag.

The FSA probe brought into question the role of other banks.

Royal Bank of Scotland revealed this month that it sacked four traders in late 2011 over attempted rate-fixing.

Questions have also emerged over whether Britain's central bank, the Bank of England, may have encouraged Barclays to manipulate the rates.

Barclays this week released a written account by Diamond of a telephone conversation he had with BoE deputy Paul Tucker about the rates in 2008.

According to Diamond, Tucker suggested in the phone call that "it did not always need to be the case that (Barclays rates) appeared as high as we have recently".

Diamond said Barclays chief operating officer Jerry del Missier, who has also resigned over the debacle, interpreted this as an instruction to rig the rates, though he himself did not.

Tucker, who is widely regarded as a possible successor to the BoE's Governor Mervyn King, will appear on Monday before parliament's Treasury Select Committee scrutiny body to give his version of events.

This is the same panel of lawmakers that grilled Diamond over the scandal on Wednesday.

In defiant form before the committee during a three-hour hearing, Diamond acknowledged there had been "reprehensible" behaviour at the bank but said swift action had been taken to tackle it.

He and Del Missier quit on Tuesday over the controversy, which has also prompted Barclays chairman Marcus Agius to resign.

Ratings agency Standard and Poor's downgraded Barclays' long-term outlook from stable to negative on Thursday following Diamond's resignation.

The Barclays' board enters the weekend deliberating over Diamond's exit package as pressure mounts on him to hand back millions of pounds worth of unvested shares.

He is estimated to have received £120 million since joining Barclays' board in 2005. He took home nearly £18 million in pay rewards last year.

Your Comments
Join the Discussion