Top Stories

Twenty children are among 91 killed when a huge tornado ripped through an Oklahoma City suburb leaving the area looking more like a war zone. Read more
SBS Radio News
Greens sometimes 'extreme': Swan
11 Jul 2012, 6:19 am
-
Source: AAP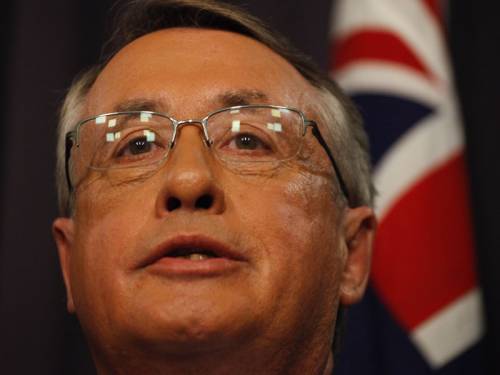 Treasurer Wayne Swan denies there is a concerted Labor campaign against the Australian Greens.

Treasurer Wayne Swan says the Australian Greens have some "extreme" policies but denies Labor is mounting a concerted campaign against them.
NSW Labor secretary Sam Dastyari and a number of other ALP figures have attacked the Greens in recent days for being "extremists" who don't share Labor's values.
Mr Swan on Tuesday joined the attack on some of the Greens' policies.
"On some policies they are extreme, just like the Liberals," he told ABC Television.
But he denied there was a calculated campaign against the minor party.
"I wouldn't say there is a concerted attack," he said.
Asked whether he agreed with calls for Labor to stop automatically preferencing the Greens in elections, Mr Swan said: "That's entirely a matter for the party organisation."
The Greens entered into an agreement with Prime Minister Julia Gillard after the 2010 federal election to form a minority government, but many in the ALP are concerned the minor party is driving key policy decisions.