SBS Radio News
Hosting G20 sign of Brisbane status: mayor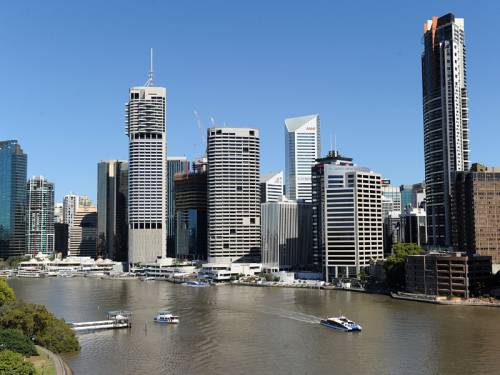 Brisbane's lord mayor and business groups have welcomed news that the city will host the G20 summit in 2014.
Brisbane will no longer be a poor cousin to Sydney and Melbourne after it hosts the G20 summit in 2014, the city's lord mayor says.
Graham Quirk says having the world's 20 most powerful leaders meet in Brisbane will boost the city's transport, retail and economic sectors.
But more importantly, it would promote Brisbane to the world.
"This is an opportunity to place the words `Brisbane, Australia' in the households across the world," Mr Quirk told reporters on Wednesday.
Council will ensure adequate security is in place to deal with expected protests, he said.
Queensland premier and former Brisbane lord mayor Campbell Newman said the federal government would pay most of the costs associated with the event, which he said Queensland had won "fair and square".
It had outshone NSW with its range of convention centres, transport options and accommodation, Mr Newman said.
"We've beaten them seven times in a row in the State of Origin and now we've secured the G20 2014 leaders meeting from our southern neighbours," he said.
Mr Quirk was adamant the city's hotels and transport system could accommodate the massive influx of people, saying those who made the decision to give Brisbane the G20 would have looked at those details.
The lord mayor admitted there would be "short-term pain" felt by inner city residents as 4000 delegates and 3000 media descended on the city, but said the positives outweighed the negatives.
He laughed off an outcries from NSW politicians that Sydney should have hosted the summit.
"They've missed out on State of Origin last week, and missed out on the G20, and things run in threes," he said.
"The fact that their Sydney Exhibition and Convention Centre is closed for the next three years, I think that will be their number three."
Queensland Tourism Industry Council chief executive Daniel Gschwind said the summit would put Brisbane on show.
"There are some fantastic facilities here with the Convention Centre, which was significantly expanded this year," he said.
Accommodation Association of Australia CEO Richard Munro said the summit should have flow-on effects for "shoulder areas" like the Gold Coast and Sunshine Coast.
Chamber of Commerce and Industry Queensland CEO Stephen Tait said hosting the G20 represented Queensland's coming of age, and a vote of confidence in the city's economy.
"With strong population growth, consistent and strong economic development, competitive labour and property costs, and close proximity and access to Asian markets, Brisbane is uniquely positioned to lead Australia's charge into the Asian century," Mr Tait said.
The public service union president Alex Scott said Canberra should be responsible for funding the entire summit as Queensland can't afford to pay at a time when public servants are losing their jobs.