SBS Radio News
'Deadly' flu season set to hit Australia hard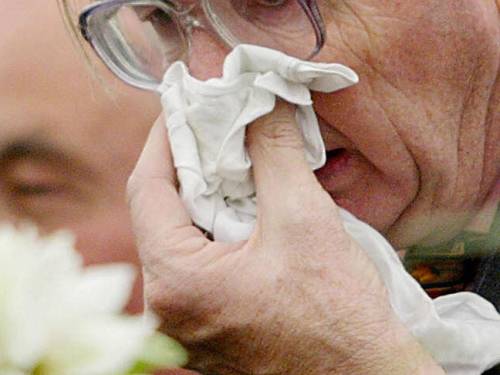 The influenza season is hitting Australia especially hard, with twice the number of diagnosed cases and hospital admissions, according to experts.

If you were hoping to avoid a nasty flu this winter, don't hold your breath.
Experts are warning that the influenza virus has hit Australia especially hard this season and the worst is yet to come.
More than 5000 cases of the potentially deadly H3N2 and type B strains were recorded nationally in June - almost double the number as at the same time last year - with thousands more cases expected to go undiagnosed.
So far this year, 9034 influenza cases have been diagnosed nationwide, with Queensland, NSW and South Australia the worst affected.
Queensland has had 2536 recorded flu cases, NSW 2391 and SA 1715 - made worse by the fact that 98 per cent of the southern state's flu cases have been the more serious H3N2 strain.
Other states have also "gone viral", with 979 flu cases recorded in Western Australia, 971 in Victoria, 187 in the Northern Territory, 177 in the ACT and 87 in Tasmania.
According to the trans-Tasman Influenza Specialist Group (ISG), hospital admissions for flu-like symptoms have more than doubled around the nation.
ISG chairman Alan Hampson said the fact that the H3N2 strain hadn't been prominent in Australia for several years could increase this season's severity.
"When we see high levels of H3N2, which is the predominant strain this season, there is significant impact, especially in high-risk groups," Dr Hampson said.
"Typically, we can expect to see more deaths and hospital admissions."
Dr Hampson said children under nine had been hardest hit, while the elderly were particularly vulnerable if they had not received their flu shots this season.
While most people over 65 had been inoculated, only half of at-risk people aged 15-64 had been jabbed.
And for those who think they're doing right by going to work with the flu, Dr Hampson has just one word of advice: don't.
"Our latest survey revealed 90 per cent of Australians are soldiering on when sick, risking their health and potentially the lives of those around them," he said.
"If you have flu symptoms, we strongly advise you stay home from work or social situations to prevent your colleagues, friends and family from catching the virus and to also aid your recovery."
So if you're sick, you should be reading this at home.
Your Comments
Join the Discussion