Top Stories
Ford Australia boss Robert Graziano has announced the company will cease manufacturing in Australia by October 2016 with the loss of 1,200 jobs. Read more
SBS Radio News
Carr says South Korea dropped whaling plan
12 Jul 2012, 5:32 pm
-
Source: AFP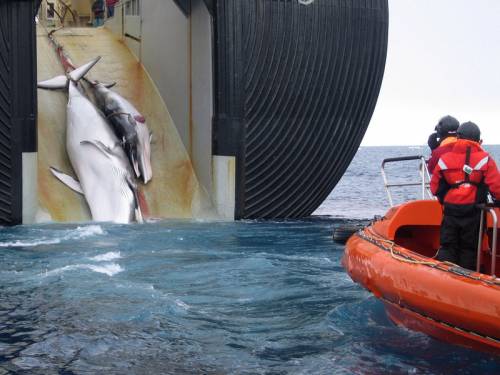 Foreign Affairs Minister Bob Carr says a South Korean official told him scientific whaling won't go ahead.
Foreign Minister Bob Carr says he has received assurances from South Korea that it will not be proceeding with a program of so-called "scientific" whaling.
The development came after Senator Carr held talks with his South Korean counterpart Kim Sung-Hwan on the sidelines of the East Asia Summit of foreign ministers in Phnom Penh, Cambodia, on Thursday.
In a statement issued following the talks, Senator Carr acknowledged the "leadership" shown by South Korea on the issue.
"Korea has committed itself to green growth, and is capable of becoming a global green superpower," Senator Carr said.
"I acknowledge the nation's responsiveness and leadership."
Senator Carr said that Mr Kim had told him South Korea would be taking the advice of the International Whaling Commission (IWC) on the matter.
A senior official with South Korea's Ministry of Food, Agriculture, Forestry and Fisheries had already indicated Seoul was backing down from the announcement last week about plans to initiate a program of "scientific" whaling.
The announcement, made at an IWC meeting in Panama, prompted a swift rebuke from animal rights groups as well as Australia, the United States and New Zealand.
Three other countries continue to kill whales, including Norway and Iceland which have rejected the 1986 moratorium on commercial whaling, and Japan which uses a loophole to conduct so-called "scientific" whaling.
Australia has previously taken Japan to the International Court of Justice over its whaling program.
Greenpeace said it was delighted South Korea has "seen sense".
"Australians were rightly outraged about the South Korean plan and the Australian government deserves a pat on the back for reacting fast and bringing pressure to bear," Greenpeace oceans campaigner Nathaniel Pelle said.