SBS Radio News
Abbott to visit US and China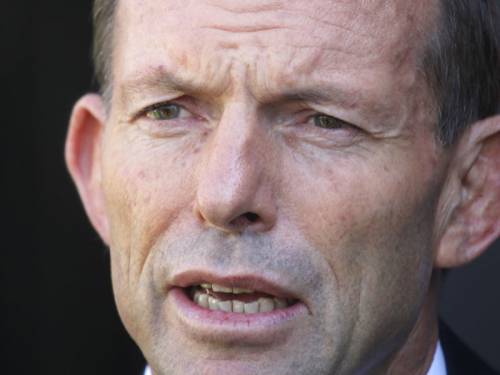 Opposition Leader Tony Abbott is leaving on a 10-day tour of the US and China, seeking to boost his foreign policy credentials.
Opposition Leader Tony Abbott is seeking to boost his foreign policy credentials with visits to two of Australia's most important strategic and commercial partners: the US and China.
Mr Abbott was scheduled to leave Australia on Friday bound for the US, where he is to stay for about a week.
He is to attend several sessions of the American Australian Leadership Dialogue in both Washington DC and New York City over the coming days.
He's also to deliver a speech to the Washington-based Heritage Foundation - an influential conservative think tank - about the significance of Australia's alliance with the US in the so-called Asian Century.
Mr Abbott is then scheduled to leave the US next Friday bound for Beijing, where he is to meet with senior government officials and members of the Australian business community.
It will be his first visit to China, Australia's biggest trading partner, since becoming opposition leader in 2009.
Nationals leader Warren Truss will act as opposition leader until Mr Abbott's return.
Mr Abbott rarely comments on foreign policy, preferring to delegate to his deputy and foreign affairs spokeswoman Julie Bishop.
But he often repeats that an Abbott government would focus more on Jakarta than Geneva, and he has pledged to boost the study of Asian languages.
Mr Abbott and Ms Bishop are expected to visit Indonesia in the coming months.
The government accused Mr Abbott of "slithering off overseas" to avoid ongoing debate about the carbon tax.
"Less than two weeks after its introduction and his reckless and irresponsible scare campaign has been grounded so he can jet off overseas," Assistant Treasurer David Bradbury told reporters in Sydney.