SBS Radio News
China growth now 'more sustainable'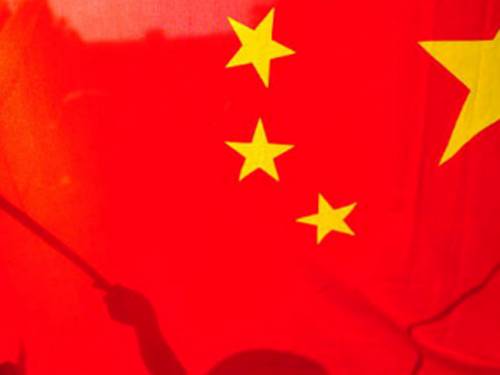 Economists believe economic growth in Australia's number one trading partner, China, has now slowed to a more sustainable rate.
China's latest economic data should be welcomed by Australian businesses, as the Asian giant appears to have reined in growth to a more sustainable pace.
China, Australia's number one trading partner, grew at an annual rate of 7.6 per cent in the year to June, its slowest pace in more than three years.
The expansion rate was 8.1 per cent as of March, according to China's National Bureau of Statistics.
"Some will be disappointed that economic growth fell short of lofty expectations near nine per cent, but the actual outcome is far more positive from the context of sustainability," Commonwealth Securities economist Savanth Sebastian said.
He believes China's self-induced slowdown to check inflation should be an encouraging sign for Australian business if it means growth is more sustainable.
The Chinese authorities have cut interest rates twice in the past month as price pressures become more contained.
Data released earlier this week showed China's annual inflation rate fell from three per cent to a 29-month low of 2.2 per cent in the year to June.
"(This) gives the Chinese authorities plenty of scope to provide further support for their economy," HSBC Australia chief economist Paul Bloxham told ABC television.
Still, the Chinese bureau released reasonably solid numbers for retail sales, which grew at annual rate of 13.7 per cent, while urban fixed asset investments - such as roads and power plants - rose 20.4 per cent in the first six months of 2012 compared with a year earlier.
Mr Sebastian expects the slowdown in China, as well as in the United States, coupled with Europe's ongoing debt problems and Australia's own weak employment data on Thursday, will firm the prospect of further interest rate cuts by the Reserve Bank of Australia (RBA).
The jobs figures, which saw the unemployment rate tick up again to 5.2 per cent, ended a run of reasonably upbeat data in the past couple of weeks for retail spending, home building approvals and consumer sentiment.
"We believe the RBA will cut rates in August to build on the recent improvement in confidence and activity," Mr Sebastian said.
Financial markets are pricing around a 60 per cent chance of a cut in the cash rate to 3.25 per cent from 3.5 per cent at the August 7 board meeting, which will take into account what is expected to be a benign set of domestic inflation numbers of July 25.
Meanwhile, the ANZ Banking Group opted to keep its home loan rates on hold after the central bank left the cash rate unchanged at its July board meeting.
After its monthly interest rate review meeting on Friday, ANZ chief executive Australia Philip Chronican said its decision was made despite the higher funding costs facing the bank.
Still, the ANZ needed to remain competitive.
"We know that many Australians are feeling uncertain about the global economy, and with household budgets under increased pressure this was another factor in our decision this month," he said in a statement.