SBS Radio News
Offshore buyers sweet on Darrell Lea deal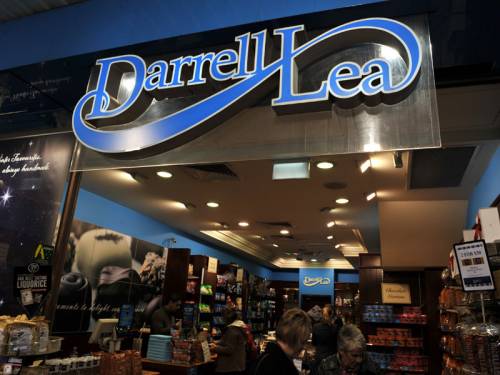 A number of companies, including several foreign entities, could be sweet on a deal for troubled Aussie chocolate firm Darrell Lea.
A growing number of companies, including several from overseas, are considering buying troubled chocolatier Darrell Lea.
And the firm's workers have been told they will continue being paid - at least for now - after sales rocketed fourfold since news the firm had been placed in administration was announced earlier this week.
Darrell Lea's owners and directors have also pumped further cash into the business.
But the longer-term future for the iconic Australian company, famous for its Rocky Road, remains far from certain and includes the possibility it could fall into foreign hands.
A spokesman for administrators PPB Advisory said more entities were looking at a takeover deal.
"A number of offshore and domestic companies are looking at it, and their number is growing by the day," the spokesman told AAP.
Unions and administrators are set for further negotiations next week as they fight to secure long-term stability for Darrell Lea's 700 staff.
Officials from the Australian Manufacturing Workers Union (AMWU) also had discussions with PPB on Friday.
"Today the union met with administrators and talks will continue to try and make sure either the ongoing viability of the business is ensured or that the best possible outcome is achieved for the workers," an AMWU spokesman told AAP.
One possibility raised during Friday's negotiations was for workers to be paid wages and entitlements through the federal government's General Employee Entitlement and Redundancy Scheme (GEERS) in the event the company goes under.
The GEERS system is a basic payment scheme set up to help employees who have lost their employment through liquidation or bankruptcy.
But it means taxpayers would foot the bill for money owed to staff.
Union officials say they would rather a buyer is found for Darrell Lea to ensure long-term viability and wages paid through non-taxpayer means.