SBS Radio News
UN investigates Syrian village killings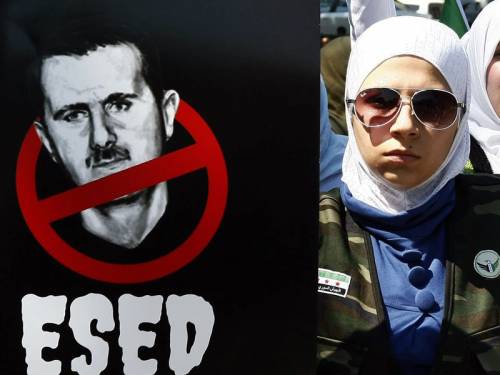 A UN mission is preparing to return to a Syrian village where villagers were killed as the secretary-general urged China to step in to end the violence.
UN observers plan to return to the Syrian village of Treimsa to pursue their investigations after saying activists and rebels bore the brunt of an army assault that killed more than 150 people.
Following a visit to Treimsa on Saturday, the UN Supervision Mission in Syria (UNSMIS) said heavy weapons were used and homes burned in Thursday's attack on the central village, but was unable to give casualty figures.
The international community has reacted with outrage to the latest killings, with UN secretary-general Ban Ki-moon appealing for urgent action to stop the bloodshed and urging China, a key ally of Syria, to "influence" President Bashar al-Assad to end the conflict.
"UNSMIS is deeply concerned about the escalating level of violence in Syria and calls on the government to cease the use of heavy weapons on population centres and on the parties to put down their weapons," said UNSMIS spokeswoman Sausan Ghosheh after the UN team visited Treimsa.
She confirmed that an attack, using a variety of weapons, took place in Treimsa on July 12 but did not say who may have carried out the attack.
Activists say more than 150 people were killed in the assault which they allege was a massacre carried out by the army, backed by pro-regime militiamen known as shabiha.
Rami Abdel Rahman of the Syrian Observatory for Human Rights told AFP it "might be the biggest massacre committed in Syria since the start of the revolution" in March 2011.
Syria's military however said the army had killed "many terrorists" in Treimsa, but no civilians, in a "special operation ... targeting armed terrorist groups and their leadership hideouts".
Ghosheh said a "wide range of weapons were used, including artillery, mortars and small arms".
"The attack on Treimsa appeared targeted at specific groups and houses, mainly of army defectors and activists," she said.
Treimsa is a majority Sunni village near Alawite hamlets. Al-Assad belongs to the Alawite community, which is an offshoot of Shi'ite Islam, although most Syrians are Sunni.
The killings have added urgency to deadlocked UN security council negotiations on a Syria resolution.
Ban urged China to influence al-Assad.
China is a key player in a security council dispute over sanctions against al-Assad. It has backed Russia in rejecting Western demands for international action to press the Syrian president.
Ban visits China on Monday while UN-Arab League envoy Kofi Annan will be meeting Russian Foreign Minister Sergei Lavrov for talks on Syria, news agencies have reported.
The UN will on Monday discuss aid needs for Syria at donors meeting in Geneva, officials said, warning that so far only one-fifth of a $189 million appeal had been received.
On Sunday, nine people were killed in new violence across Syria, including two civilians, when troops shelled the flashpoint city of Homs, activists said.
On Saturday a pregnant woman was among 115 people, including 50 civilians, killed across Syria, said the observatory.
Meanwhile, the outskirts of the northern commercial hub of Aleppo came under intense bombardment on Saturday, an AFP reporter and a rebel official said.
The observatory also said that on Saturday troops and militias had stormed and torched the southern town of Khirbet Ghazaleh in the province of Daraa, the cradle of the 16-month uprising.